Indulge in Luxury at These Stunning Hotels in Scottsdale, Arizona
If you're looking for a luxurious and unforgettable stay in Scottsdale, Arizona, these hotels are sure to exceed your expectations. Experience the perfect blend of elegance and comfort as you indulge in the breathtaking amenities and impeccable service offered by these top-notch establishments. Whether you're seeking a romantic escape or a relaxing retreat, these luxury hotels in Scottsdale will provide you with an unforgettable experience.
Get more when you travel with us!
Be our VIP! We will share our insider knowledge, our personalized travel recommendations and get you all the perks!
Book now!
The Canyon Suites at The Phoenician
Welcome to The Canyon Suites at The Phoenician – where luxury and nature meet. Nestled amidst the breathtaking landscapes of Arizona, this exclusive resort offers an unrivaled experience for those seeking both indulgence and adventure.
Step into a world of sophistication as you are greeted by their dedicated staff, ready to cater to your every desire. Each suite has been meticulously designed to reflect the natural beauty of the surrounding Sonoran Desert while providing the utmost comfort and refinement.
Indulge in the ultimate relaxation at a private infinity pool, overlooking the awe-inspiring canyon views. Rejuvenate your senses with a bespoke spa treatment, inspired by the healing traditions of the Native American culture.
For the discerning palate, our award-winning dining options will tantalize your taste buds. Experience culinary delights crafted by world-renowned chefs, using the freshest, locally sourced ingredients. Whether you prefer a casual al fresco dinner under the stars or an intimate candlelit affair, our restaurants offer the perfect ambience to savor every moment.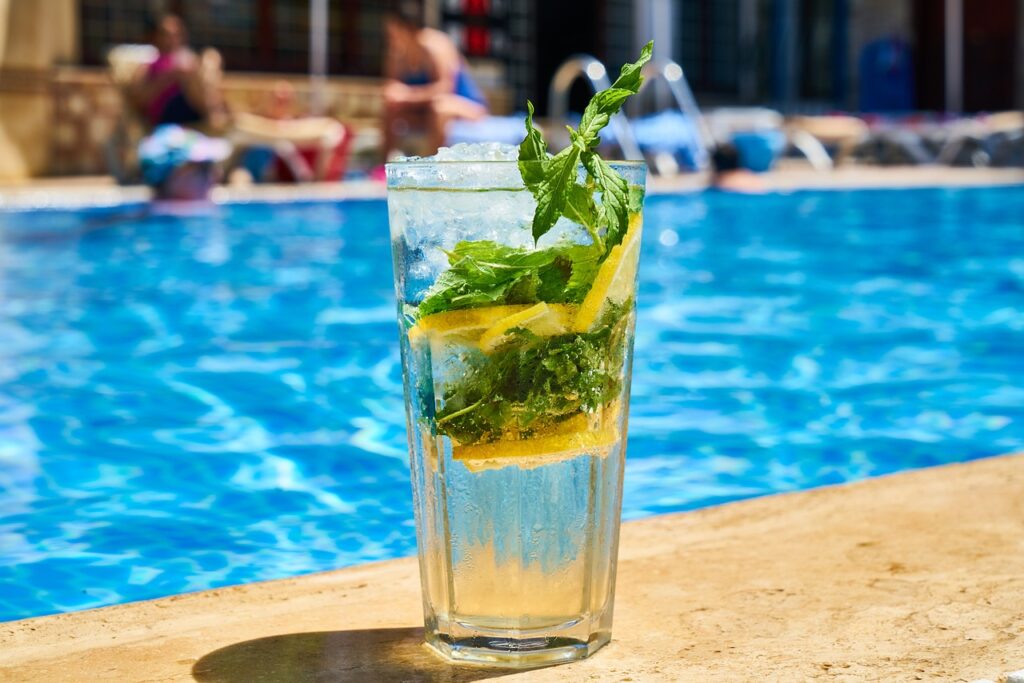 Discover the harmony between opulence and nature at The Canyon Suites at The Phoenician – your gateway to an extraordinary Arizona getaway.
Fairmont Scottsdale Princess
Nestled in the heart of Arizona's glorious Sonoran Desert, this luxurious oasis seamlessly blends opulence with natural beauty, spoiling you with an unforgettable vacation experience.
Step into a realm of enchantment where relaxation meets adventure. With world-class amenities and impeccable service, the Fairmont Scottsdale Princess takes hospitality to new heights. Unwind in their spacious and elegantly designed rooms, each offering sweeping views of the mesmerizing desert landscape.
Indulge in a gastronomic journey like no other at our acclaimed restaurants, where culinary masterpieces await to delight your taste buds; including Bourbon Steak, masterminded by Michael Mina; La Hacienda by Richard Sandoval; Toro Latin Restaurant and Rum Bar at TPC Scottsdale; and Ironwood American Kitchen.
For those seeking rejuvenation, their internationally acclaimed spa, Well & Being Spa,  is a haven of serenity. Surrender to the expert hands of skilled therapists as they pamper you with invigorating treatments and holistic wellness rituals, leaving you feeling refreshed and revitalized.
Adventure beckons at every turn, as we offer a plethora of outdoor activities to cater to your adventurous spirit. Tee off on their pristine championship golf courses, take a dip in the sparkling pools, or embark on a thrilling desert safari to explore the captivating desert landscape.
Family-friendly and brimming with excitement, this resort offers endless entertainment options for all ages. Splash around in the water park, make a splash down our exhilarating waterslides, or let your little ones enjoy a fairytale moment at our magical kids' club.
Whether you seek an idyllic escape, a romantic retreat, or a family adventure, the Fairmont Scottsdale Princess is your gateway to a world of luxury and wonder. Embark on a journey of a lifetime and let us create cherished memories that will last forever. Book your stay and experience the unrivaled elegance of the Fairmont Scottsdale Princess.
Mountain Shadows Resort Scottsdale
Welcome to Mountain Shadows Resort Scottsdale, where luxury and natural beauty come together in perfect harmony. Nestled at the base of Camelback Mountain, this resort offers an unparalleled experience for those seeking tranquility and adventure.
Indulge in the modern and chic accommodations that showcase breathtaking views of the mountains or vibrant cityscape. Each room is meticulously designed to provide the utmost comfort and relaxation, featuring plush bedding, stylish furnishings, and state-of-the-art amenities. Whether you're unwinding on your private balcony or enjoying a rejuvenating soak in the luxurious en-suite bathroom, every moment spent here is designed to exceed your expectations.
Explore the great outdoors right at your doorstep. With access to countless hiking trails, you can embark on an exhilarating journey through the rugged beauty of Camelback Mountain, immersing yourself in nature's grandeur. For those seeking a more leisurely experience, the pristine pools offer the perfect oasis to soak up the Arizona sun and cool off with a refreshing swim.
Pamper yourself at their world-class spa, where highly skilled therapists will unravel all your stress and leave you feeling rejuvenated. Indulge in a wide array of soothing treatments and massages, tailored to your specific needs. Afterward, savor divine culinary creations at their signature restaurant, where talented chefs skillfully blend local flavors with international influences, creating a dining experience that will tantalize your taste buds.
The Andaz Scottsdale Resort & Bungalows
Set against the picturesque backdrop of the Camelback Mountain, this luxurious retreat promises an unforgettable vacation experience.
Step into a world of enchantment and allow us to transport you to a realm of unparalleled tranquility. Wander through the breathtakingly beautiful grounds, where vibrant desert flora and fauna will captivate your senses. With sprawling bungalows dotted throughout the property, each one exuding contemporary chic and Southwestern charm, you'll feel like you've entered your very own desert sanctuary.
Indulge in the ultimate relaxation at their world-class spa,  Palo Verde Spa & Apothecary, where an array of rejuvenating treatments await you. From soothing massages to invigorating facials,  skilled therapists will pamper you to ensure you feel completely revitalized. Unwind by the sparkling pool, basking in the warm Arizona sun, before snagging a poolside cabana for a truly refined experience.
As the sun sets over the desert horizon, indulge in an extraordinary dining experience at their award-winning restaurant. Immerse yourself in the flavors of the Southwest as their talented chefs create culinary magic for your palate. With an emphasis on locally sourced ingredients and innovative techniques, each bite will transport you on a gastronomic journey like no other.
Ready to visit Scottsdale Arizona
Give your Live Well, Travel Often advisor a call to book one of these luxury hotels in Scottsdale!  You'll get exclusive amenities such as early check in when available, room upgrades and breakfast for two.