Smooth Sailing: 6 Common Mistakes to Avoid When Planning Your Dream Cruise
Setting sail on a dream cruise is an exciting adventure that promises relaxation, breathtaking views, and unforgettable experiences. However, even the most meticulously planned trips can encounter unexpected turbulence. To ensure smooth sailing and make the most of your dream cruise, it's crucial to avoid common pitfalls and mistakes that can turn your voyage from blissful to stressful.
Whether you're a seasoned cruiser or embarking on your first maritime adventure, this article will guide you through the five most common mistakes to avoid when planning your dream cruise. From overlooking important details to underestimating costs, we'll dive into the essential tips and tricks to help you plan a seamless and enjoyable journey. So, grab your compass and embark on this insightful voyage to ensure that your dream cruise is everything you've ever imagined and more. Let's navigate the planning process together and make your dream cruise a reality without any hiccups along the way.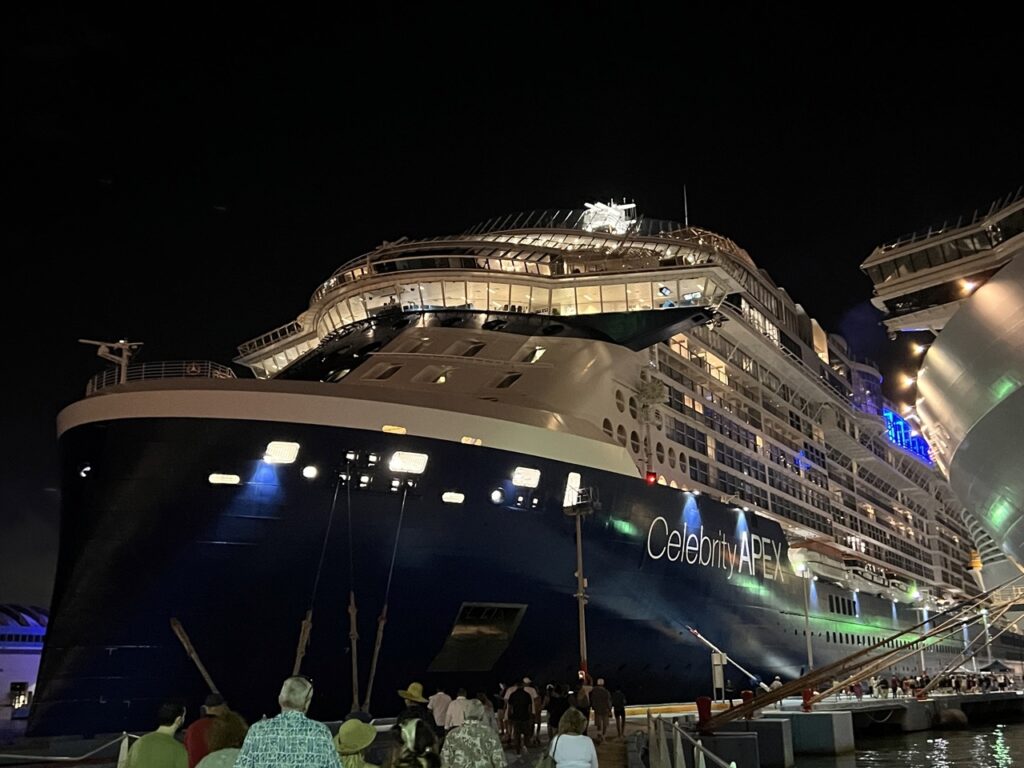 Mistake #1: Not researching different cruise lines and itineraries
When planning a dream cruise, it's important to research various cruise lines and itineraries to find the perfect fit for your preferences and budget. Each cruise line has its own unique offerings and target audience, so taking the time to compare options will ensure a more tailored experience. Some cruise lines specialize in family-friendly vacations, while others cater to luxury travelers or adventure seekers. By letting your travel agent know what your interests and expectations are they can find a cruise line that is right for you.
Mistake #2: Overlooking the importance of the right cabin selection
One of the biggest mistakes cruisers make when planning their dream voyage is overlooking the importance of selecting the right cabin. The type of cabin you choose can greatly impact your overall cruise experience. Whether you prefer an interior cabin, ocean view, balcony, or suite, each option offers a different level of comfort and amenities.
Interior cabins are usually the most affordable option, but they lack natural light and views. Ocean view cabins provide a window or porthole, allowing you to enjoy the scenery from your room. Balcony cabins offer a private outdoor space, perfect for relaxing and taking in the ocean breeze. Suites provide the highest level of luxury, with spacious living areas and additional perks.
Consider your preferences, budget, and the amount of time you plan to spend in your cabin when making your selection. While it may be tempting to save money by booking the cheapest option, investing in a cabin that suits your needs will enhance your overall cruise experience.
Mistake #3: Ignoring the fine print and not understanding the cruise contract
When booking a dream cruise, it's essential to read and understand the fine print of the cruise contract. Many cruisers make the mistake of ignoring this crucial step, leading to unexpected surprises or disputes during their trip. The cruise contract outlines the terms and conditions of your voyage, including cancellation policies, onboard rules, and liability disclaimers.
By carefully reviewing the cruise contract, you'll have a clear understanding of your rights and responsibilities as a passenger. Pay attention to important details such as cancellation deadlines, refund policies, and any additional fees or charges. This will help you avoid any misunderstandings and ensure a smoother experience from the moment you step on board.
Mistake #4: Failing to plan and budget for additional onboard expenses
One common mistake that can quickly turn a dream cruise into a financial nightmare is failing to plan and budget for additional onboard expenses. While the initial cost of the cruise may seem reasonable, it's important to consider the extra charges that can add up quickly during your voyage. These expenses can include gratuities, specialty dining, spa treatments, alcoholic beverages, shore excursions, and internet access.
To avoid any financial surprises, research the cruise line's policies regarding onboard expenses and plan your budget accordingly. Set aside a certain amount for discretionary spending and prioritize the activities and amenities that matter most to you. By planning and budgeting for additional expenses, you can relax and enjoy your dream cruise without constantly worrying about your bank account.
Mistake #5: Underestimating the importance of travel insurance
The final mistake to avoid when planning your dream cruise is underestimating the importance of travel insurance. While no one wants to think about the possibility of unforeseen circumstances, having adequate travel insurance can provide peace of mind and protect your investment. Travel insurance can cover a range of situations, including trip cancellation, medical emergencies, lost luggage, and delays. By investing in travel insurance, you'll have an added layer of protection and be better prepared for any unexpected challenges that may arise.
Mistake #6: Not having a valid passport
While many closed loop cruises from the US may not require a passport, it is wise to have one with you.  For a passport to be valid when traveling outside of the US the expiration date must be three to six months after the end of your trip.  If you need a new passport, leave plenty of time to get one.  With all the pent up travel desires over the last few years, people are seeing long delays in getting their passports.
Conclusion
Planning a dream cruise can be an exciting and fulfilling experience. By avoiding common mistakes such as not researching different cruise lines and itineraries, overlooking the importance of the right cabin selection, ignoring the fine print, failing to plan and budget for additional onboard expenses, and underestimating the importance of travel insurance, you can set yourself up for smooth sailing and a truly unforgettable voyage. Remember to start planning early, consider the time of year, pack wisely, stay organized, and research the ports of call. By following these tips and tricks, your dream cruise will become a reality, filled with relaxation, adventure, and lifelong memories. So, grab your compass and embark on the journey of a lifetime, knowing that you've prepared thoroughly and avoided the common pitfalls that can derail even the most carefully planned dream cruise. Bon voyage!