Learn more about Live Well, Travel often by reading various awards and press.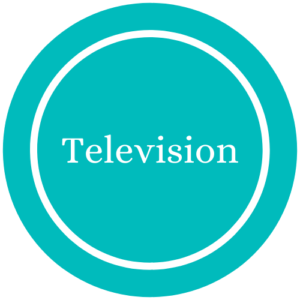 Seen on The CW, February 2018: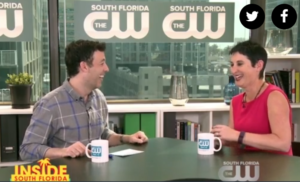 The Wall Street Journal, April 2023, Cruises Want Gen Z and Millennials to Come Aboard.
Travel + Leisure, April 2023, 15 Mistakes to Avoid on a Cruise, According to Experts.
Forbes, March 2023, Small Cruises Are Big This Summer. Here's What's On The Horizon 
USA Today, February 2023, What is the Cheapest Month to Go on a Cruise?
Forbes, January 2023, Expedition Cruising Is One of This Year's Biggest Travel Trends. 
USA Today, December 2022, Is That Trip Refundable? 
USA Today, November 2022, How To Make Your Insurance Claim Go Faster.
USA Today, October 2022, Travel Agents Share Best Tips on Common Travel Issues. 
USA Today, September 2022, Holiday Travel Prices are Only Increasing, Book Now. 
USA Today, July 2022, Cruises are Cheaper Right Now: What to Know About Booking.
The Washington Post, January 2022, Understanding Covid Travel Regulations
The Washington Post, November 2021, Around The World Tours and Cruises.
Wedding Wire, October 2021, How to Plan Your Honeymoon Amid the 2022 Travel Boom.
Wedding Wire, November 2019, The Top Proposal Destinations.
Travel Market Report, September 2019, How to Market to Clients Who Are Creatures of Habit.
Wedding Wire, September 2019 The Best Honeymoon Destinations of 2020.
July 2019, Travel Insurance Could Have Helped Stranded Travelers.
Fort Lauderdale Sun-Sentinel, February 25, 2018: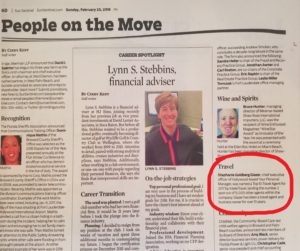 Martha Stewart Weddings, July 2018
Maritime Executive, April 2018
Family Fun Magazine, December 2017
CreditCards.com, December 2016
January 2020, Stephanie is the featured guest on the Kick in the Yes podcast.
Stephanie Goldberg Glazer, receiving the award for Top Travel Agent, #2 out of over 15,000, at the Inteletravel Annual Conference, January 2018
For more information, please download Stephanie's media kit here. Please call Client Care Manager, Jolie Bacon at 855-940-1119, extension 3 or email to get in touch directly.