Positioned in the heart of Arizona, Scottsdale brims with an array of family-friendly attractions and activities. Enveloped by the stunning Sonoran Desert, the sun-soaked city offers a perfect mix of natural beauty, adventure, and modern amenities. It is here where kids and parents alike can discover a myriad of fun pursuits, from outdoor explorations to engaging museums and cultural venues. Tracing its roots back to 1888, Scottsdale impresses visitors with its rich history and delicious food scene, making it an appealing destination for families desiring a memorable trip.
Overview of Scottsdale as a Family Destination
Renowned for its balmy weather and breathtaking natural landscapes, Scottsdale presents an ideal setting for countless family adventures, irrespective of the season. Expect to encounter a versatile selection of parks packed with hiking trails, picnic spots, play areas, and even some captivating wildlife, revealing the city's commitment to preserving its unique ecology. Meanwhile, the urban centers welcome families with an extensive choice of shopping facilities, state-of-the-art galleries, captivating heritage sites, and delightful eateries, ensuring a well-rounded journey for all members. All these characteristics position Scottsdale as a paradise for family vacations, offering a blend of relaxation, recreation, and edifying experiences.
The Richness of Activities Available
In the realm of family-oriented activities, Scottsdale stands unparalleled. Nature enthusiast families can embark on a hike or bike ride across the appealing trails at McDowell Sonoran Preserve, savour the captivating desert fauna and flora, or take an invigorating horse ride. The city's vast parks offer superb green spaces to picnic, play and unwind. For families keen on culture and history, places like Scottsdale's Museum of the West and Pueblo Grande Museum provide fascinating insights into the region's past and cultural heritage. Little art aficionados will be delighted by Scottsdale's diverse art galleries, while the innovative science center is an unfailing delight. Moreover, various workshops and classes are constantly hosted, that braids learning with entertainment. Thus, Scottsdale emerges not merely as a family destination, but as an ideal site for creating unforgettable family memories.
Customize this Itinerary!
Ready to unlock insider secrets and VIP upgrades? Our travel advisors will work with you to customize & book this itinerary!
Reach out today!
Outdoor Family Activities in Scottsdale
Scottsdale is a vibrant city positioned in the heart of Arizona, offering an abundance of outdoor activities that are ideal for families. This flourishing city brims with exciting outdoor opportunities sure to engage both children and adults. From exploring natural preserves to unraveling the enchanting world of butterflies, there's something for everyone. Family experiences here can range from educational adventures in conservatories to playful times in recreational parks. Through this, families have opportunities to develop stronger bonds and create irreplaceable memories.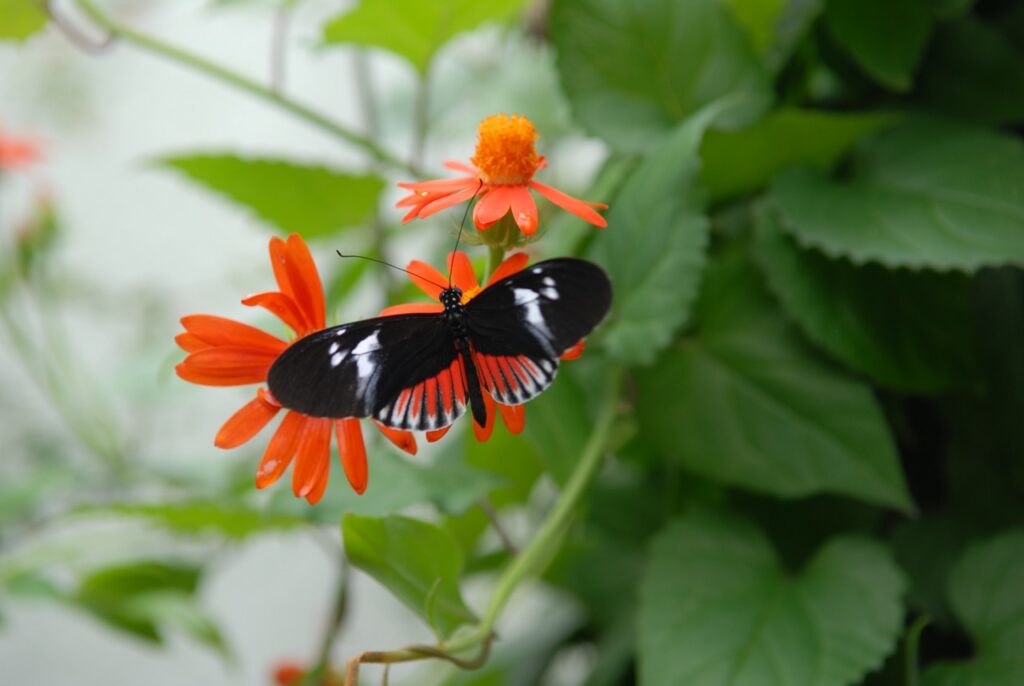 Exploring the McDowell Sonoran Preserve
Begin your family exploration in Scottsdale at the McDowell Sonoran Preserve. Home to more than 200 miles of well maintained trails, the preserve is a beacon of outdoor adventure waiting to be explored. Accommodate your day to a leisurely hike, mountain biking, or horseback riding, all while soaking in views of the dazzling desert vegetation. In addition to the thrilling activities, the preserve serves as an educational platform for children, providing insights into the region's geographical formations, animal species, and native plants. Making this experience an ideal blend of entertainment and learning.
Visiting the Butterfly Wonderland
Continue your Scottsdale journey by entering the enchanting world of the Butterfly Wonderland. This fascinating venue is hailed as America's largest butterfly pavilion that immerses guests in the realm of butterflies in their delicate and colorful splendor. The facility also includes a 3D theater and Rainforest Reptile exhibit, introducing families to a range of vibrant species from around the world. Furthermore, the Butterfly Emergence Gallery offers visitors the chance to witness butterflies emerging from their chrysalises, a spectacle that thrills across all age groups.
Fun at the McCormick-Stillman Railroad Park
Cap off your family outing in Scottsdale at the McCormick-Stillman Railroad Park. This unique park offers train rides on a reproduction of a Colorado narrow gauge railroad, transporting families back in time while traversing the scenic park. Apart from the train rides, the park boasts an antique carousel, playgrounds, and a model railroad exhibit, ensuring entertainments for all ages. Additionally, the Scottsdale Railroad Museum within the park provides a glimpse into the rich historical context of railroads in Arizona, further enhancing this fun-filled family experience.
Indoor Family Activities in Scottsdale
Scottsdale, a hub of wonderful indoor attractions, offers a plethora of opportunities for family fun and education. Engaging experiences and creative outlets offer plenty to do for kids and adults alike. Discover a world of interactive learning, creative play, and cultural immersion at a diverse selection of venues, ideal for both the curious and adventurous.
Interactive Learning at the Arizona Science Center
Start your indoor adventure in Scottsdale at the Arizona Science Center. A venue that perfectly combines entertainment and education, it offers over 350 hands-on exhibits. Kids will enjoy exploring the planetarium and various themed galleries, each designed to stimulate curiosity and foster a love for science. From learning about space in the Dorrance Planetarium to discovering the inner workings of the human body in the Body World exhibit, the Arizona Science Center promises an enlightening experience for all ages.
Creative Play at the Children's Museum of Phoenix
Transforming children's play into a learning experience, the Children's Museum of Phoenix presents an array of interactive exhibits. Ranging from art studios to imaginative play zones, these play-based learning environments provide ample stimulation for children's creativity and problem-solving skills. The museum also hosts a variety of workshops and special events to enhance your visit. Whether your child is building their dream castle in the Building Big exhibit or taking part in a culinary class at the KIDchen, the Children's Museum of Phoenix is sure to delight and inspire.
History and Culture at the Heard Museum
Immerse in the rich history and culture of Native American people at the Heard Museum. A world-renowned institution, it showcases a vast collection of Native American art, historical artifacts, and exhibits that narrate the Native American experiences. The museum's educational programming and regular cultural events further add depth, making it a must-visit cultural landmark in Arizona. From exploring the elegant masterpieces in the Signature Art gallery to unearthing the ancient tribal culture in the Experience Gallery, the Heard Museum offers a unique cultural adventure for the whole family.
Educational Family Activities in Scottsdale
Scottsdale, a culturally rich city in Arizona, is a treasure trove of educational fun for families. This community offers a unique blend of breathtaking natural beauty and intellectually stimulating attractions. Experiential learning is the backbone of an educational trip to Scottsdale, making it perfect for inquisitive little minds and parents seeking both leisure and learning.
Wildlife Discovery at the Phoenix Zoo
Among the must-visit places in Scottsdale is the Phoenix Zoo. A day visit provides a mesmerizing voyage into the kingdom of over 3,000 animals from across the globe, divided into uniquely designed habitats. Families can delve into the world of African lions at the Africa Trail or become entranced by the Monkey Village's authentic wildlife landscape. For the more aquatic-minded visitors, the Stingray Bay offers an interactive chance to feed and touch passing stingrays. Don't leave without stopping by the Forest of Uco, the home to Andean bear siblings, Rio and Reba. The educational programs like camps, night camps, backstage adventures give a deeper insight into conservational education, biodiversity, animal behavior, inspiring kids and adults alike towards wildlife conservation.
Brief History at the Scottsdale Historical Museum
For history enthusiasts, the Scottsdale Historical Museum is a real gem. This museum encapsulates Scottsdale's historical tapestry dating back to its establishment in the late 1800s. The museum is situated in the Little Red Schoolhouse, a historical building with its own tale to tell. Discover enduring exhibits that transport you through time, unveiling the city's evolution from a small farming town to the vibrant modern city it is today. Interactive exhibits, like the One Room Schoolhouse, offer children a unique opportunity to experience the educational system of the old days. The museum is not only a fascinating visit but a learning cavern where history lives and is relayed in the most engaging way possible.
Art Appreciation at the Scottsdale Museum of Contemporary Art
Artistic families wouldn't want to miss the Scottsdale Museum of Contemporary Art (SMoCA). The museum focuses on modern and contemporary art, architecture, and design, stimulating visitors with an array of wonderfully curated pieces from diverse artists worldwide. SMoCA regularly hosts exhibits of painting, sculpture, and digital media, along with intriguing installations in its public 'Skyspace' garden, created by renowned artist James Turrell. Visitors can participate in guided tours, lectures, and workshops conducted by artists and experts, fostering an appreciation for contemporary artistic trends and techniques within an educational context. This iconic city landmark perfectly blends art education and family fun, making it an unmissable stop during a visit to Scottsdale.
Food and Shopping Family Activities in Scottsdale
Scottsdale's reputation as a hub for food and shopping goes beyond the average American city. Boasting a luscious blend of diverse culinary experiences and shopping opportunities, it's a locale where every family member can find an engaging activity to enjoy. Whether you're a fan of old-fashioned food markets or modern shopping malls, here's what awaits when opting for Scottsdale as your go-to destination.
Food Experience at the Old Town Scottsdale
Taking a stroll through Old Town Scottsdale becomes a gastronomic adventure that caters to a variety of palates. Populated with quaint bistros, top-rated eateries, and unique dining options, the area presents a rich tapestry of flavors for any visiting family. Food lovers can immerse in the blend of traditional Mexican dishes or treat their taste buds with savory American classics. Farm-to-table cuisine is another highlight, providing meals crafted with organic, locally-sourced ingredients. Additionally, the weekly farmers' market is a must-visit, brimming with Arizona's finest produce, meats, honey stands, and more.
Shopping at the Fashion Square Mall
When it comes to retail therapy, Fashion Square Mall is your Scottsdale go-to. Ranking among the largest shopping malls in the USA, it offers a colossal selection of trendy boutiques, renowned department stores, and an assortment of retail outlets catering to a complete family shopping experience. With a stylish mix of high-end brands and local artisans, it's a paradise for fashionistas and casual shoppers alike. For visitors who need a break between shopping sprees, the mall houses multiple entertainment options, including a contemporary cinema and many kid-friendly spots, rounding up the shopping experience and making it suitable for the whole family.
Endowed with an incredible balance of scenic beauty, multicultural heritage, and fun pastimes, the city of Scottsdale proves to be an unmatched destination for family activities. From expansive parks filled with recreational amenities to impressive learning centers rich in unique discoveries, Scottsdale is nothing short of a paradise for families seeking quality leisure time. Engage with the beauty of nature at the McDowell Sonoran Preserve, unlock the mysteries of the universe at the Scottsdale's public astronomical observatory, or participate in the repertory theater's performances, and create unforgettable moments of enjoyment together. Therefore, families seeking a rich diversity of leisure prospects will find Scottsdale's offer to be very satisfying.
Recap of the Variety of Family Activities
In our journey through this vibrant city, we have discovered an assortment of activities suitable for all ages. Children's imaginations are sparked at the Butterfly Wonderland where thousands of beautiful species flutter freely. Additionally, young adventure seekers revel in the thrill of ziplining at the Adventure Park. For families who appreciate quieter moments, the Civic Center Mall's lush lawns and tranquil fountains provide an oasis of serenity. Not to mention, the multitude of delightful dining venues catering to every palate – that alone is a gastronomic adventure for the whole family. It is impossible to encapsulate all the attractions of Scottsdale in a brief summary, but the diversity is well worth further exploration.
The Unforgettable Experience in Scottsdale
Scottsdale is not just about the variety of activities; it is about the wholesome, memorable experiences these activities create. Each moment spent in this city is designed to be savored, making fond memories that families can look back upon with joy. The shared laughs while spotting animals at the zoo, the sense of accomplishment when reaching the top of Camelback Mountain, the warm conversations over a delicious meal in the old town – every bit of it amalgamates into a delightful experience. If a family trip is about strengthening bonds and creating beautiful memories, then Scottsdale serves as the perfect canvas for it. Indeed, the versatility of Scottsdale is in its ability to deliver unforgettable family experiences.
Ready to plan a trip to Scottsdale?  Give us a call today so we can find the right hotel for you in Scottsdale, Arizona!
Where to stay in Scottsdale, Arizona – with Perks!