Embodying the charm of classic Hollywood luxury, the Beverly Wilshire, Beverly Hills (a Four Seasons Hotel) is a timeless icon in defying hospitality norms. This landmark establishment continues to uphold its coveted status, effortlessly merging vintage aesthetics with alluring contemporary facilities, rendering it a preferred destination for elite travelers worldwide.
Overview of Beverly Wilshire
Riding high on its rich cinematic history, the Beverly Wilshire infuses a unique blend of opulence and elegance, offering an unmatched experience to its guests. From the palatial suites adorned with hand-picked furnishings to the sumptuous culinary journey led by world-class chefs, this hotel's appeal lies in its commitment to providing unrivaled quality services. Additionally, its world-renowned Spa offering an array of revitalizing treatments accentuates the pleasure for wellness enthusiasts. The hotel's allure extends beyond its walls to the meticulously manicured gardens, accentuating its grandeur while providing serene surroundings for relaxation.
Location and Accessibility
Strategically nestled at the intersection of Wilshire Boulevard and Rodeo Drive, this Four Seasons venture is steps away from lauded shopping districts, gourmet dining establishments, and eminent art galleries. Easily accessible from Los Angeles International Airport, it offers guests a convenient commute while encapsulating the city's cosmopolitan essence. Boasting its proximity to key tourist attractions – from the stretches of sun-drenched beaches to the city's buzzing nightlife –- the Beverly Wilshire stands as a gateway to experience the 'Golden City' in all its-glittering glory.
Accommodation at Beverly Wilshire
Discover a world of opulence and unparalleled comfort when you step into Beverly Wilshire, a renowned luxury hotel renowned for its exceptional hospitality. Nestled amidst the vibrant cityscape of Beverly Hills, this iconic establishment boasts an unrivalled blend of timeless elegance and modern convenience. Over the years, it has been the chosen retreat for numerous discerning travelers, who appreciate its elegant architecture, lush interiors, and impeccable service.
Room Types and Amenities
Offering a plethora of accommodation options, Beverly Wilshire ensures a delightful stay for every guest. From the chic, contemporary styled Deluxe rooms to the luxurious, generously-spaced Signature suites, each is designed to evoke a sense of tranquility, charm, and grandeur. Each dwelling encapsulates lavish comfort with state-of-the-art amenities including a large LED TV, mini-bar, Wi-Fi connectivity and personalized room service. Relax in the plush, soft furnishings and relish the stunning views of the city or the hotel' s courtyard from the floor-to-ceiling windows.
Speciality Suites
For those seeking an extra layer of indulgence, the Speciality Suites at Beverly Wilshire are nothing less than a dream. These exceptional accommodations, including the grandeur-infused Presidential Suite and the celebrity-favorite Penthouse Suite, redefine luxury with their exclusive features and meticulous details. Each suite offers a unique experience with antique artworks, marble bathrooms, gleaming hardwood floors, and grand pianos. Alongside these, the views they offer are breathtakingly beautiful, be it the sweeping cityscape or the serene hotel gardens. Moreover, all suites come with personalized butler service, ensuring guests enjoy an undisturbed, fabulous stay.
Facilities and Services
Their premises boast an array of world-class amenities and conveniences to enrich each guest's stay. Whether it's the cutting-edge fitness center that keeps you in shape during your stay, or the washrooms equipped with luxurious toiletries, the attention to detail of services is hard to miss. Those in town for business will appreciate their conference rooms fitted with state-of-the-art equipment and high-speed Wi-Fi. They also provide concierge services and 24-hour front desk services to ensure your needs and concerns are addressed promptly. In essence, their vast range of facilities and personalized services are designed to make your stay a seamless experience.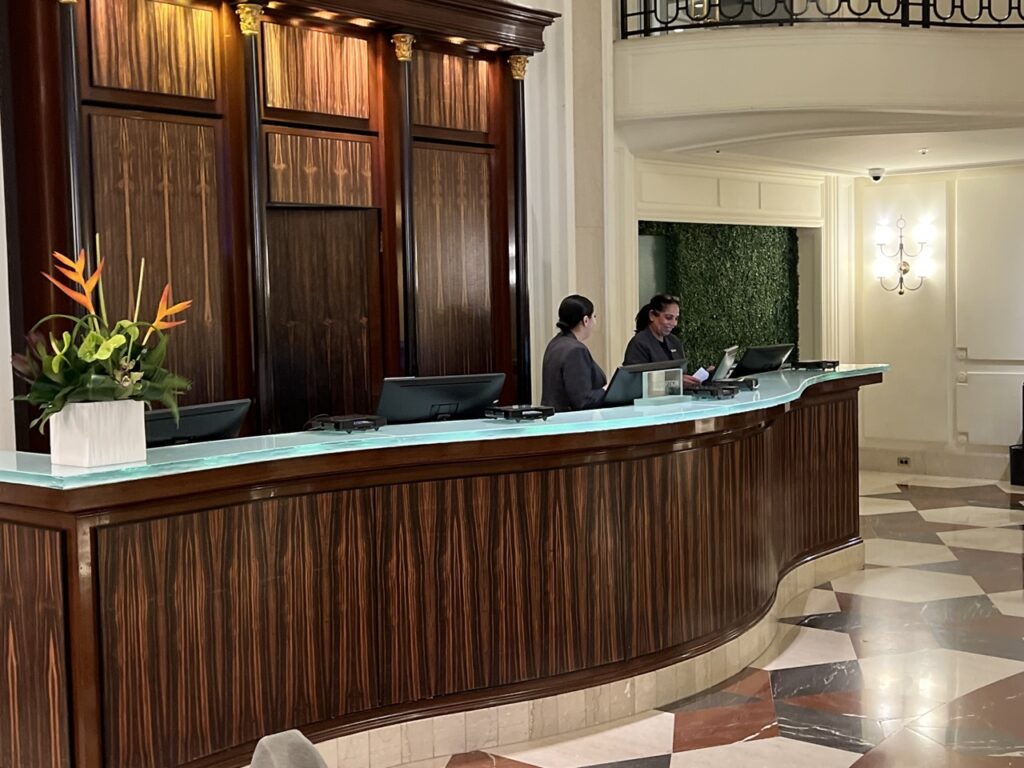 Spa and Wellness Facilities
Their expansive Spa and Wellness Center serves as a sanctuary of rest and rejuvenation. They feature an assortment of curated treatments, ranging from traditional massages and facials to bespoke wellness programs tailored to individual needs. Guests will appreciate the aesthetically pleasing surroundings, private treatment rooms, and the commitment to hygiene and sanitation standards. A state-of-the-art fitness center that offers a range of exercise equipment, along with personal trainers and wellness classes, is also part of their wellness facilities. Their dedicated team promotes an environment of tranquility and healing, where guests can unwind, replenish their energy, and restore their wellbeing.
Attractions Near Beverly Wilshire
The Beverly Wilshire, a Four Seasons Hotel, is excellently located in the heart of Beverly Hills. It offers the ideal starting point for experiencing the vibrant atmosphere, exciting landmarks and hidden gems that this glamorous area of Los Angeles has to offer. Besides the hotel's lavish offerings, its vicinity buzzes with diverse attractions, making it an excellent location for sightseeing.
Shopping Destinations
You don't need to roam far from Beverly Wilshire to immerse yourself in a world-class shopping experience. A mere stone's throw away is the bustling Rodeo Drive, the epitome of luxury consumerism. This iconic street is home to glamorous designer boutiques, representing the most prestigious fashion houses worldwide. From the distinct creations of Christian Dior to the timeless designs of Chanel, you will be left mesmerized by the wealth of high-end offerings here. For those seeking a blend of designer and contemporary fashion, Beverly Center is an ideal choice. This shopping mall hosts a variety of retail stores, restaurants, and even a cinema to complete a full day outing.
Historical and Cultural Sites
Beyond the commercial glitz, the surroundings of Beverly Wilshire brim with diverse cultural and historical richness. The Los Angeles County Museum of Art, the largest art museum in the western United States, is a short drive away and hosts an inspiring collection of more than 150,000 works from antiquity to the present. History enthusiasts would appreciate the Greystone Mansion and Park, an architecturally stunning Californian estate built in 1927 that displays Hollywood's golden age scenic grandeur. For a quieter respite, nearby Beverly Gardens Park offers a 1.9-mile linear park with a jogging path, rose garden, and the iconic Beverly Hills Sign.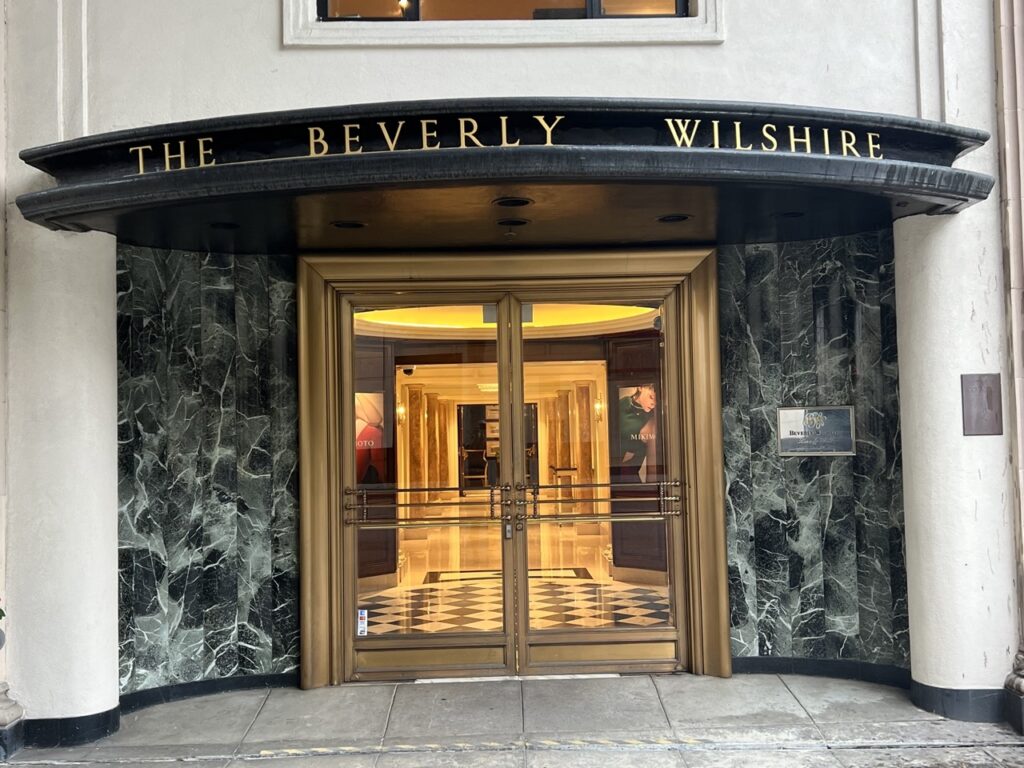 Making a reservation
Customized and personalized travel planning that suits your style.
Expert advice and insider tips for every destination!
Upgrades, VIP treatments, complimentary breakfasts!  All the perks!