Top Choices for Luxury Hotels in Seattle
If you're planning a trip to Seattle and want to indulge in a luxurious experience, we've got you covered. Check out our handpicked selection of the finest luxury hotels in the city that will provide you with top-notch amenities, impeccable service, and a truly unforgettable stay.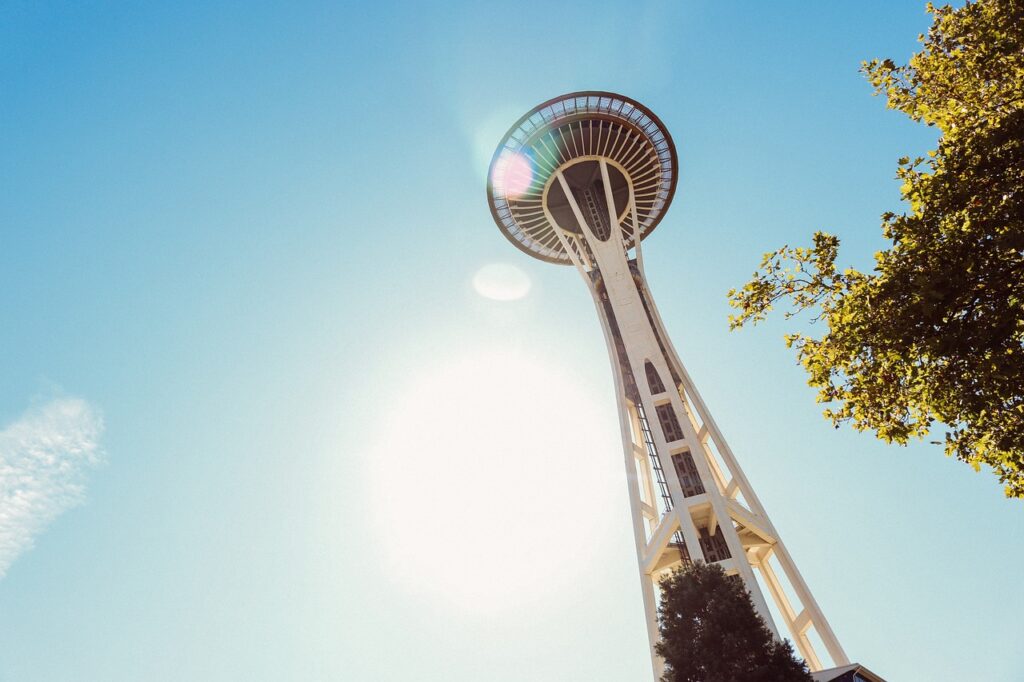 The Four Seasons Seattle: Experience unparalleled luxury and breathtaking views
The Four Seasons Seattle is the epitome of luxury and elegance. Situated in the heart of downtown Seattle, this five-star hotel offers unparalleled views of the city skyline and the stunning Puget Sound. From the moment you step into the grand lobby, you'll be greeted with impeccable service and attention to detail. The rooms and suites are beautifully appointed, featuring luxurious amenities and modern comforts. Indulge in a relaxing spa treatment, take a dip in the rooftop infinity pool, or savor a gourmet meal at one of the hotel's acclaimed restaurants. Whether you're visiting for business or pleasure, the Four Seasons Seattle will exceed your expectations and provide you with an unforgettable stay.
The Fairmont Olympic Hotel: Step into a world of timeless elegance
The Fairmont Olympic Hotel is a true gem in the heart of Seattle. This historic hotel has been a symbol of elegance and luxury since it first opened its doors in 1924. The moment you step into the grand lobby, you'll be transported to a world of timeless beauty and sophistication. The hotel offers a range of luxurious accommodations, from spacious guest rooms to opulent suites, all beautifully decorated with classic furnishings and modern amenities. Impeccable service is a hallmark of the Fairmont Olympic Hotel, with a dedicated staff ready to cater to your every need. The hotel also boasts a prime location, just steps away from Seattle's top attractions, including Pike Place Market and the Space Needle. Whether you're visiting for business or pleasure, the Fairmont Olympic Hotel is the perfect choice for a truly unforgettable stay in Seattle.
The Thompson Seattle: Enjoy contemporary luxury
The Thompson Seattle is a boutique hotel that offers a unique and contemporary luxury experience in the heart of the city. Known for its stylish design and modern amenities, this hotel is a favorite among travelers looking for a chic and trendy stay. The rooftop bar is a highlight, offering stunning panoramic views of the city skyline while you sip on craft cocktails and enjoy delicious bites. The hotel's rooms are beautifully designed, with sleek furnishings and luxurious touches throughout. Located in the bustling downtown area, the Thompson Seattle is just steps away from some of the city's best shopping, dining, and entertainment options. Whether you're visiting for business or pleasure, this boutique hotel is sure to impress with its impeccable service and unforgettable atmosphere.
Hotel 1000: Where Modern Splendor Meets Timeless Elegance
With its chic design, Hotel 1000 exudes an air of sophistication, blending modernity and timeless elegance effortlessly. This luxurious haven boasts an array of amenities that cater to the discerning traveler, such as spacious suites, gourmet dining options, a tranquil spa, and a rooftop heated pool, offering breathtaking views of the city skyline. Whether you're indulging in their signature spa treatments or savoring exquisitely crafted cuisine at the hotel's award-winning restaurant, be prepared to enter a realm of pure bliss and relaxation.
Lotte Hotel Seattle: A Fusion of Artistry and Sophistication
Elevating Seattle's skyline, Lotte Hotel Seattle stands tall as a beacon of artistry and sophistication. Designed to captivate the senses, this luxury establishment boasts tastefully appointed rooms, adorned with curated artwork, plush bedding, and stunning city views. Revel in a culinary journey at their elevated dining options, where a symphony of flavors awaits. With its prime location near Pike Place Market, the hotel serves as a gateway to unrivaled culinary experiences, upscale shopping, and vibrant entertainment.
Ready to visit Seattle?
Let us help you book a visit to these top notch hotels.  When booking one of these hotels through Live Well, Travel Often you will be offered the following amenities:
Room Upgrade when available.
Daily Full Breakfast, up to two guests.
USD 100 Hotel Credit.
Early Check-In/Late Check-Out, when available.
Complimentary Wi-Fi.
Custom Welcome Amenity.
VIP Status.
Travel Guides for Seattle