Skiing in Style: Discover the Top US Ski Towns and Luxurious Hotels that Redefine Winter Vacations
If there's one thing the US is renowned for, its array of stunning ski destinations is definitely on the list. Every year, thousands of winter sports enthusiasts escape their routine lives to take advantage of the pristine, snow-capped mountains spanning across the country. While there are many recreational activities you could indulge in during your sojourn, snow skiing stands out as the quintessential choice for most visitors. Whether you are a seasoned skier or a first-timer eager to learn, the United States is a country teeming with dreamy terrains, well-maintained facilities, and opulent ski resorts where you're sure to create unforgettable memories.
Overview of Skiing in the US
The selection of skiing destinations in the country is extraordinarily diverse, ranging from the pristine, alpine slopes of Colorado to the bountiful, snow-dusted hills of Utah. These places offer idyllic conditions for both amateur and experienced skiers, thanks to their reliable snowfall, extensive ski routes, and the presence of world-class ski schools. Besides the allure of the adrenaline-loaded sport, these ski spots are also rich in breathtaking scenic beauty, offering panoramic views of nature's magnificence. From luxuriating in the warmth of cozy lodges to exploring charming, snowy villages, the skiing experience in the United States goes far beyond the slopes.
Significance of Luxurious Skiing Vacations
A luxurious skiing vacation holds unique significance for travelers looking to combine leisure with their love for winter sports. Upscale ski resorts in places like Aspen or Deer Valley are not just about delivering thrilling ski sessions. They elevate the vacation experience by offering unparalleled comfort, royal treatment, and the finest amenities one could ask for. Here, opulence meets adventure, creating a coveted blend of high-end living and exciting skiing expeditions. So, if you value exceptional service, gourmet cuisine, lavish spas, and elegant accommodation, consider indulging in a luxurious skiing vacation in the US. It's a perfect way to reward yourself while doing what you love, skiing amidst some of the most breathtaking landscapes known to mankind.
Top US Ski Towns for Luxurious Vacations
When it comes to combining the exhilaration of winter sports with the decadence of luxury, there are a few ski towns in the United States that rise above the rest. These resort towns are known not only for their pristine snow-covered slopes but also for their world-class accommodations, upscale dining options, and unparalleled atmosphere. Whether one prefers the laid-back vibe of a quaint ski village or the vibrancy of a bustling ski city, these chosen destinations surely offer an upscale ski vacation experience packed with opulence, adventure, and relaxation.
Aspen, Colorado: The Ultimate Luxurious Ski Destination
Located in the Rocky Mountains, Aspen, Colorado is the epitome of a luxurious ski destination. Renowned for its fabulous ski conditions and celebrity sightings, this town offers upscale amenities such as high-end boutiques, gourmet restaurants, and plush resorts like The St. Regis Aspen Resort. For a touch of culture, visitors can take in shows at the Wheeler Opera House or explore the Aspen Art Museum. But of course, the star attraction remains the awe-inspiring peaks and well-groomed trails that captivate both novice and experienced skiers alike.
Vail, Colorado: The Perfect Blend of Opulence and Sports
Vail tempts its visitors with the promise of the largest ski mountain in Colorado, combined with the charm of a European Alpine village. The town's cobblestone streets are lined with posh shops, premier spa facilities, and a bustling après-ski scene. Boarders and skiers can challenge themselves on the Back Bowls, while those seeking respite from the cold can indulge in the world-class cuisine offered at the town's array of esteemed restaurants. Beyond skiing adventures, Vail has a vibrant arts scene with numerous galleries and annual events like the Vail Film Festival.
Park City, Utah: From Silver Mining Town to Skiing Paradise
Park City, Utah has transformed from a humble silver mining town to a world-class ski haven. Home to Park City Mountain Resort, the largest ski area in the US, and the legendary Deer Valley Resort, it provides unrivaled opportunities for winter sports enthusiasts. The Historic Main Street, with its well-preserved 19th-century buildings, houses swanky boutiques, culinary gems, and the famous Egyptian Theatre, extending cultural delights along with sweeping mountain vistas.
Stowe, Vermont: The East Coast's Answer to Luxury Skiing
Stowe, Vermont, holds the distinction of being the East Coast's premier luxury ski destination. The serene beauty of Mount Mansfield and the Spruce Peak enthralls visitors while providing diverse terrains for all levels of skiers. With its noted performing arts scene, designer outlets, and farm-to-table dining offerings, Stowe effortlessly blends rustic New England charm with cosmopolitan chic, setting itself apart from other Eastern ski destinations.
Jackson Hole, Wyoming: For the Wild at Heart
If one's idea of luxury involves untamed wilderness, then Jackson Hole, Wyoming is a perfect fit. This gateway to Grand Teton and Yellowstone National Parks offers vertigo-inducing slopes, making it a favorite amongst adrenaline junkies. The rustic elegance of its luxury lodges, such as Amangani and Snake River Lodge and Spa, pair perfectly with the town's frontier-style dining establishments, providing a unique blend of wild meets lavish in America's heartland.
Unlock the perks!
Contact us today to book your luxury hotel stay. We have the key to all the perks!
Call us today!
Iconic Luxurious Hotels in US Ski Towns
Comfort and grandeur reach new heights in the iconic luxurious hotels nestled in the picturesque ski towns of the United States; destinations that are as much about the après-ski as they are about the thrilling downhill runs. These accommodation gems provide a seamless blend of opulence, adventure, and relaxation – catering to discerning travelers who crave first-rate amenities to complement the breathtaking scenic beauty.  At Live Well, Travel Often we can upgrade your luxury hotel experience at all these hotels with welcome amenity, daily breakfast for two and more!
The Little Nell, Aspen: Redefining Luxury at the Base of the Mountain
The Little Nell, a chic five-star property in Aspen, holds firm its reputation as a superior haven for luxury seekers. Ensconced at the foot of Aspen Mountain, this exclusive retreat projects a unique blend of contemporary indulgence with intimate charm. Aside from the exceptional ski-in, ski-out access, it's its commitment to personalized service and exquisite gastronomy that sets it a class apart.
The Arrabelle at Vail Square, Vail: A Taste of Europe in the Rockies
If a European-inspired vacation is what you yearn for, then a visit to The Arrabelle at Vail Square in Colorado is a must. Its grand façade, reminiscent of classic European resorts, welcomes guests into a world of stately elegance adorned with alpine touches. A stunning spa, heated rooftop pool, and gourmet dining, crowned by an unrivaled location in the heart of Vail Square, mark Arrabelle as an epitome of Rocky Mountain luxury.
Stein Eriksen Lodge, Park City: A Touch of Scandinavian Luxury
A tribute to the mountain heritage, Stein Eriksen Lodge infuses Scandinavian luxury into the stunning landscape of Park City, Utah. This world-class lodge, named after the iconic Norwegian Olympic gold medalist, brings a new meaning to mountain resort luxury with its top-rated spa, award-winning dining and, of course, its legendary ski-in, ski-out access to Deer Valley's impeccable ski trails.
The Lodge at Spruce Peak, Stowe: Opulent Comfort with a View
Embodying a spectacular design that showcases majestic mountain vistas, The Lodge at Spruce Peak in Stowe, Vermont, is a lavish sanctuary tucked away in serene wilderness. Plush guestrooms and suites mirrored by top-notch amenities — ranging from culinary delights to rejuvenating spa services — evoke quintessential opulence. Its proximity to world-class ski slopes, however, sets it apart as a haven for winter sports enthusiasts.
Amangani, Jackson Hole: Luxury Meets Wilderness
Immerse yourself in a serene blend of luxury and rugged beauty at Amangani in Jackson Hole, Wyoming. Nestled high above the town, the hotel offers stunning views of the Teton Mountains and vast meadows around it. Luxury at Amangani goes beyond posh accommodations and comprehensive amenities to include exquisite Western-style adventures, from guided wildlife tours to exhilarating mountain treks, ensuring a captivating encounter with the great American wilderness.
Finally, let's touch upon the exciting prospect of embarking on your dream skiing vacation. As thrilling as crisp mountain air and fresh powder days are, the delights awaiting are much more than the thrilling downhill action. Your journey will encapsulate a diverse range of experiences, from warming up beside cozy fireplaces to indulging in gourmet mountain meals. Taking the time to plan your trip meticulously can turn the experience into an unforgettable escapade, striking the perfect balance between adrenaline-fueled adventures and tranquil retreats.
The Joy of Skiing in Style
Skiing is about more than just descending a slope; it's about doing so with style. Regardless of whether you are a novice or an expert, one cannot ignore the undeniable flair that a stylish ensemble lends to the skier. An illustration is the way vibrant ski suits pop against the snowy backdrop, oozing an unmatched charm. Besides the aesthetic appeal, skiing in style also involves choosing the right gear for comfort, performance, and safety. Hence, maintaining styles goes hand in hand with ensuring your skiing accessories enhance your ride downhill and complement your skills.
Embrace the Winter Wonderland
One of the most enchanting elements of a skiing vacation is the opportunity to embrace the winter wonderland fully. The charm of experiencing snowfall, the exhilaration when you carve through the first snow of the season, the beauty of untouched peaks under a cerulean sky – these are moments to be cherished forever. It's not only about navigating the slopes but also about making memories in cosy lodges, enjoying local cuisine, exploring nearby towns, and soaking up the magical white landscape. Embracing a skiing holiday is about immersing ourselves in these unique experiences on and off the slopes, allowing us to enjoy winter in all its glory.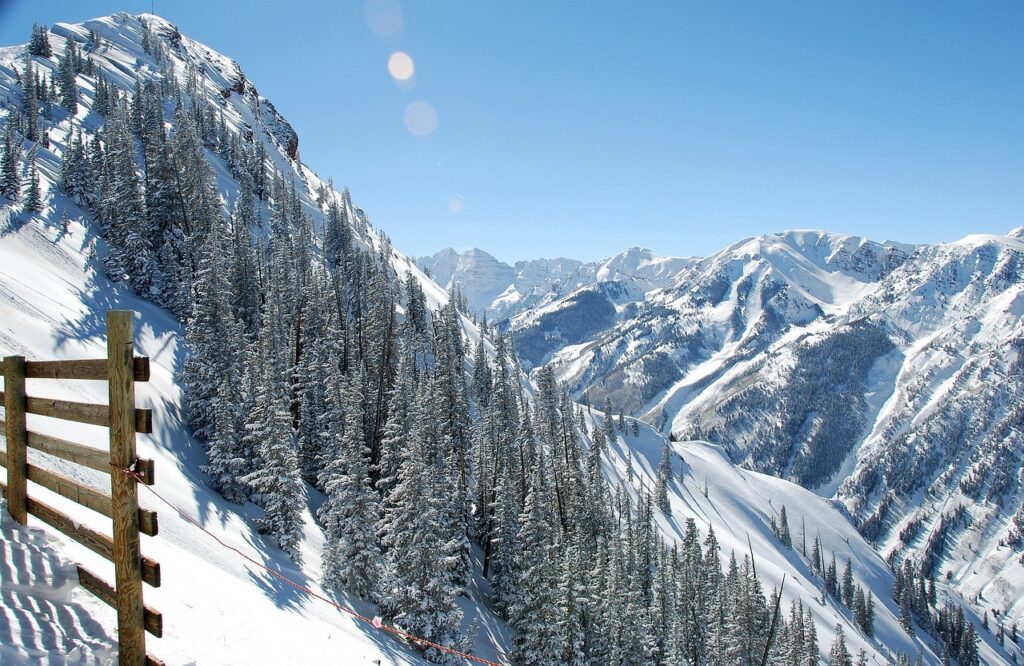 Luxury Hotels in Aspen: Where Elegance Meets Adventure Looking for a luxurious escape in Aspen? Look no further! We have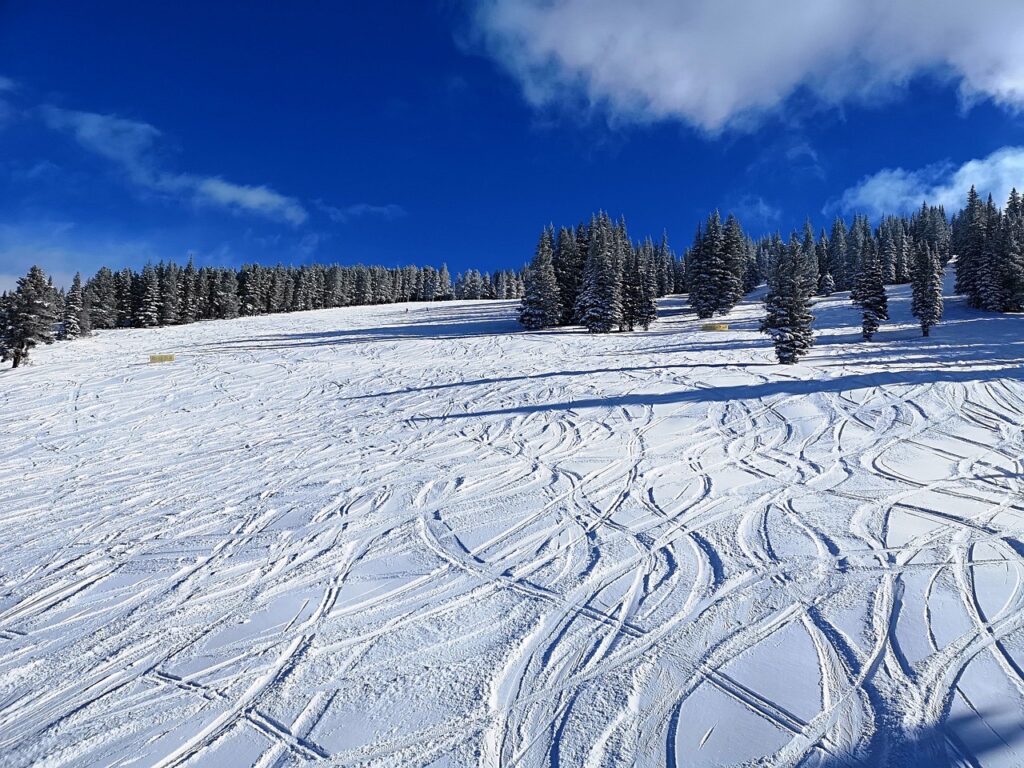 Experience Unparalleled Luxury at These Top Resorts in Vail If you're looking for a luxurious getaway in Vail, Colorado, these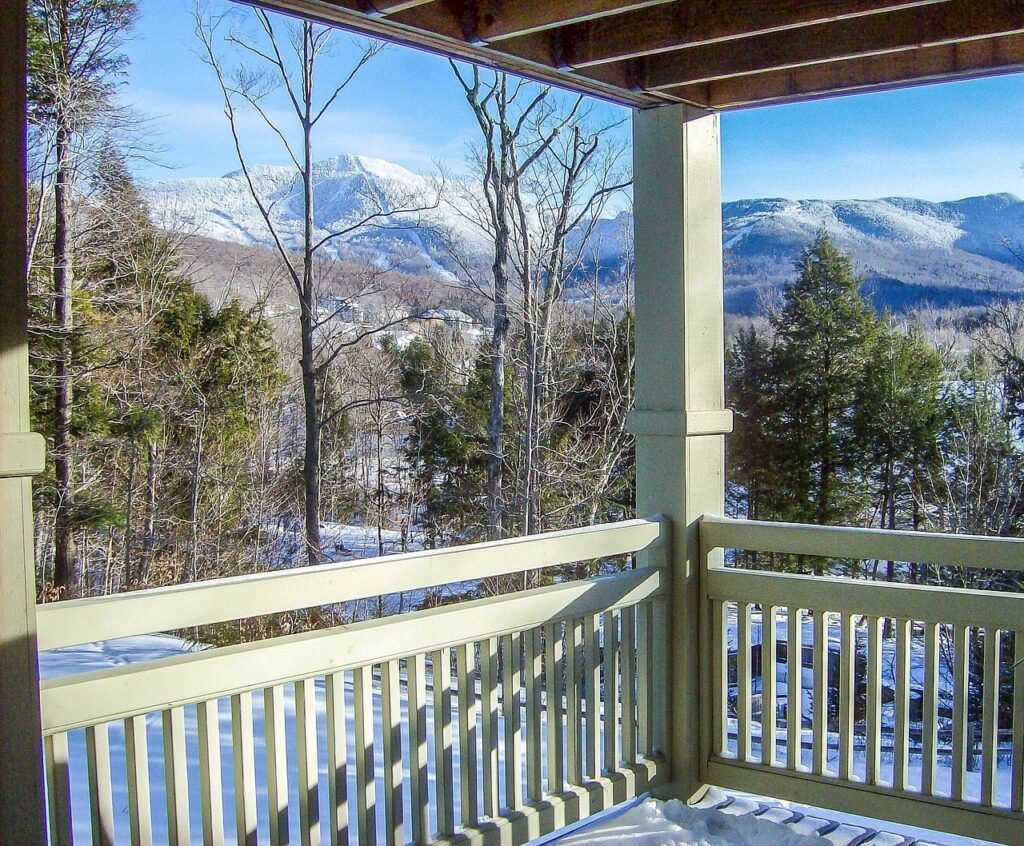 Experience the Height of Luxury at These Vermont Ski Resorts If you're looking for a luxurious ski vacation, Vermont has