Unforgettable Family Fun: Discovering the Charms of Boothbay Harbor, Maine
Nestled along the picturesque coast of Maine, Boothbay Harbor exudes quintessential charm and is a treasure trove of unforgettable family fun. From its bustling harbor filled with lobster boats to the quaint shops and delectable seafood eateries, this coastal gem promises an enchanting escape for all. With its rich maritime history and stunning natural beauty, Boothbay Harbor offers an idyllic setting for creating timeless family memories.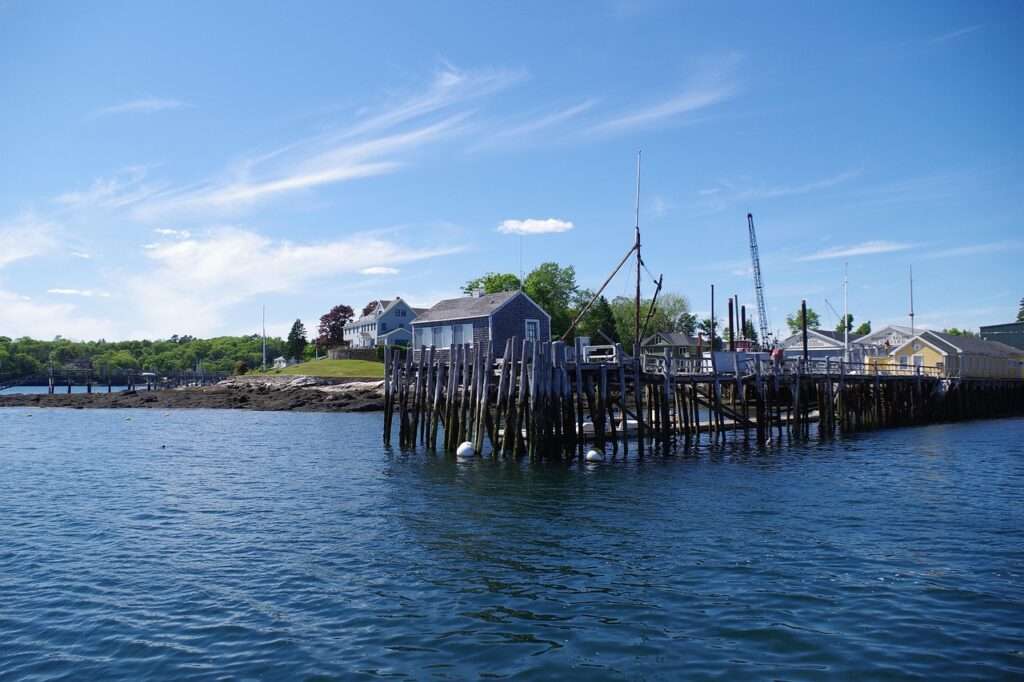 Amidst the backdrop of rugged coastline and emerald forests, visitors can indulge in a myriad of activities, including scenic boat tours, exhilarating whale watching excursions, and leisurely strolls along the waterfront. The crystalline waters also beckon families to enjoy sailing, kayaking, or even paddle boarding, promising endless hours of aquatic adventures.
In this article, we delve into the irresistible allure of Boothbay Harbor, sharing insights on the must-see attractions, family-friendly activities, and the region's enchanting spirit. Get ready to uncover the wonders of this coastal haven and embark on an unforgettable journey with your loved ones.
Get more when you travel with us!
Be our VIP! We will share our insider knowledge, our personalized travel recommendations and get you all the perks!
Book now!
Family-friendly activities in Boothbay Harbor
Boothbay Harbor is a haven for family-friendly activities, offering something for every age group. The Maine State Aquarium is a captivating starting point, providing an immersive experience with diverse marine life. Children can marvel at the touch tanks, observing and even touching various aquatic species, while learning about the local marine ecosystems. Additionally, the nearby Coastal Maine Botanical Gardens present a breathtaking natural wonderland, featuring enchanting gardens, woodland trails, and interactive exhibits that ignite the imagination of young and old alike.
A highlight for families visiting Boothbay Harbor is the renowned Boothbay Railway Village. This living museum offers a delightful journey through the region's history, showcasing vintage trains, antique automobiles, and a fascinating collection of artifacts from a bygone era. The experience is further enriched by interactive demonstrations and educational programs, providing a captivating blend of entertainment and learning. These attractions, along with mini-golf courses, nature cruises, and wildlife parks, ensure that families have an abundance of engaging options to fill their days in Boothbay Harbor.
Exploring the natural beauty of Boothbay Harbor
Boothbay Harbor's natural beauty is truly awe-inspiring, offering a diverse tapestry of landscapes waiting to be explored. A visit to the iconic Coastal Maine Botanical Gardens is a must, where families can wander through meticulously curated gardens, discover enchanting fairy houses, and meander along tranquil woodland paths. The gardens also host seasonal events and activities, ensuring that each visit is a unique and memorable experience for the whole family.
For those seeking adventure, a hike along the trails of Boothbay Region Land Trust provides an opportunity to immerse in the region's unspoiled wilderness. The trails lead through pristine forests, offering glimpses of wildlife and panoramic views of the harbor and surrounding islands. Families can also opt for a scenic boat tour to explore the rugged coastline, witness majestic lighthouses, and perhaps even encounter playful seals basking on the rocky shores. Whether by land or by sea, the natural beauty of Boothbay Harbor is sure to captivate and inspire visitors of all ages.
Local dining and culinary delights in Boothbay Harbor
Boothbay Harbor is a food lover's paradise, boasting an array of dining options that cater to diverse palates. Families can savor the taste of freshly caught seafood at waterfront restaurants, indulging in succulent lobster, tender crab, and buttery scallops. The vibrant culinary scene also offers a fusion of international flavors, from Italian trattorias and Mexican cantinas to cozy cafes serving artisanal pastries and gourmet coffee.
When visiting Boothbay Harbor, make sure to stop by the East Boothbay General Store. This charming store is a local favorite and offers a wide range of essentials, snacks, and homemade goodies. Start your day off right with a mouthwatering breakfast, featuring their famous breakfast pizza that is sure to impress. Don't forget to check their operating hours and consider placing an advance order for your pizza to save time.
If you're looking for a unique dining experience in Boothbay Harbor, look no further than Boothbay Lobster Wharf. This authentic working lobster dock allows you to enjoy a delicious meal while watching lobster fishermen unload their catch of the day. You can order a full lobster dinner from their convenient takeout windows or indulge in Buck-A-Shuck oysters on Fridays and Saturdays. Make sure to grab a picnic table for your group and enjoy live music on the weekends for a truly memorable dining experience.
Be sure to check out Cabbage Island Clambakes for an unforgettable Maine dining experience. Take a scenic boat ride to the island and indulge in a delicious feast of locally sourced seafood, including mouthwatering lobsters and clams. While there, take the time to explore the island's stunning natural surroundings and immerse yourself in the rich coastal traditions of the area.
Insider tips for making the most of your visit
To make the most of a visit to Boothbay Harbor, families should consider the timing of their trip to align with local events and festivals. The region hosts an array of family-friendly events throughout the year, including the annual Windjammer Days festival, featuring maritime parades, live music, and fireworks that illuminate the harbor. The Boothbay Harbor Fest is another highlight, offering a celebration of local cuisine, arts, and maritime heritage, with activities and entertainment tailored for families.
Exploring the town's charming streets and local shops is also a delightful way to experience the unique character of Boothbay Harbor. Families can discover handcrafted souvenirs, locally made gifts, and charming boutiques that showcase the talents of Maine artisans. Additionally, embarking on a sunset cruise or attending a storytelling session at the Boothbay Railway Village can add an extra layer of enchantment to the visit, creating cherished moments that will be fondly remembered.
Local events and festivals for families in Boothbay Harbor
Boothbay Harbor's calendar is brimming with events and festivals that cater to families, promising an enriching and entertaining experience for all. The Boothbay Harbor Fest, held annually in September, is a vibrant celebration of the region's culture, featuring live music, culinary delights, and maritime-themed activities. Families can partake in cooking demonstrations, indulge in lobster bakes, and even join interactive workshops to learn about traditional boat building and coastal crafts.
Another not-to-be-missed event is the Harbor Lights Festival, which ushers in the holiday season with a magical atmosphere. Families can delight in the festive decorations, join in caroling sessions, and witness the spectacular lighting of the town's iconic Christmas tree. The festival also hosts a parade, craft fairs, and visits from Santa Claus, creating a joyous ambiance that fills the hearts of visitors with warmth and wonder. Whether during the vibrant summer months or the enchanting holiday season, Boothbay Harbor's events and festivals ensure that families are always in for a memorable and festive experience.
Family Friendly Vacation in Boothbay Harbor
Boothbay Harbor beckons families to embark on a journey filled with discovery, adventure, and cherished moments. From the natural beauty to the vibrant local culture, this coastal haven offers an abundance of experiences that unite generations and create lasting memories. Whether marveling at marine life, savoring delectable seafood, or immersing in the town's festive spirit, Boothbay Harbor invites families to embrace the magic of togetherness and forge unforgettable bonds amidst its timeless charm. Plan your visit to Boothbay Harbor and prepare to weave a tapestry of memories that will endure for years to come.