Unlocking the Magic: Explore the Top Attractions in Santa Monica
Santa Monica, the gleaming coastal gem of Southern California, offers a tantalizing array of activities for both locals and visitors to enjoy. From picturesque beaches to vibrant shopping areas, this city has it all. If you're planning to visit Santa Monica, we've got you covered with a comprehensive list of the top attractions to ensure an unforgettable experience.
1. Experience the Iconic Santa Monica Pier:
No visit to Santa Monica is complete without spending time at the legendary Santa Monica Pier. Stroll along the lively boardwalk, enjoy thrilling rides at Pacific Park, and savor delectable treats from the numerous food vendors while taking in breathtaking ocean views.
Get more when you travel with us!
Be our VIP! We will share our insider knowledge, our personalized travel recommendations and get you all the perks!
Book now!
2. Take a Cruise along the Santa Monica Bay:
For an unforgettable adventure, hop on a cruise along the Santa Monica Bay and get a unique perspective of the coastline's beauty. Enjoy the refreshing sea breeze, spot dolphins and seals, and take Instagram-worthy photos of Santa Monica's stunning skyline.
3. Explore the Santa Monica Mountains:
Escape the bustling city and embark on a serene journey through the Santa Monica Mountains. Discover hidden hiking trails, scenic picnic spots, and wildlife-rich nature reserves. The peaceful ambiance and breathtaking views make it an ideal spot for nature enthusiasts and outdoor lovers.
4. Get a Taste of the Farmer's Markets:
Indulge your senses at Santa Monica's bustling Farmer's Markets, renowned for their farm-fresh produce, artisanal crafts, and diverse culinary offerings. Experience farm-to-table dining like never before as you stroll through the colorful stalls, picking out delicious treats to take home.
5. Tour the World-Famous Getty Villa:
Step back in time with a visit to the Getty Villa, a stunning museum that showcases ancient Greek and Roman art and artifacts. Immerse yourself in the architectural splendor of the recreated Roman Villa, wander through beautifully manicured gardens, and appreciate the rich cultural heritage on display.
6. Shop & Dine at the Third Street Promenade:
Immerse yourself in Santa Monica's vibrant shopping scene on the iconic Third Street Promenade. Browse through an array of fashion boutiques, quirky gift shops, and high-end retailers. After a satisfying shopping spree, unwind at one of the trendy cafes or indulge in a delectable dining experience at one of the many renowned restaurants.
7. Bask in the Sun at Santa Monica State Beach:
Santa Monica's sparkling beaches offer the perfect setting for sun-soaked relaxation and outdoor activities. Whether it's swimming, surfing, beach volleyball, or simply lazing on the golden sand, Santa Monica State Beach is an idyllic spot for beach enthusiasts of all ages.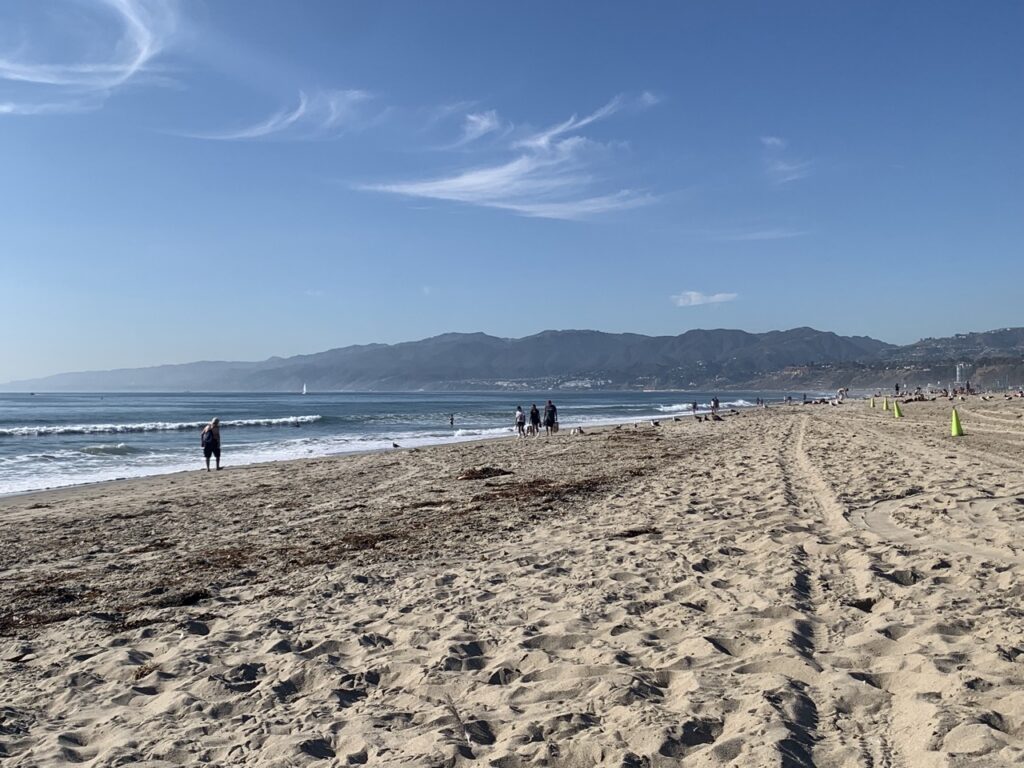 Conclusion:
Santa Monica truly stands out as a remarkable destination for travelers seeking unforgettable experiences and a taste of the Southern Californian lifestyle. With its iconic pier, diverse entertainment options, stunning nature, and thriving cultural scene, this vibrant coastal city has something for everyone. So pack your bags and get ready to explore top attractions in Santa Monica, for it promises an adventure you won't soon forget.  Call your LWTO advisor today to start planning your epic trip to Santa Monica.