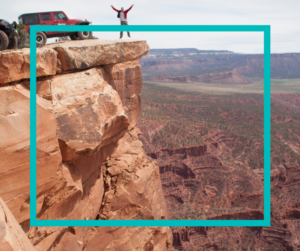 Exploring the US is an adventure. Exploring it with us is beyond your wildest imagination with our Domestic Adventures.
Imagine your custom national park camping experience amplified with private, safari-style canvas tents, four-wheeled jeep adventures on private land, and a deeper engagement with the great outdoors with your own private guide. This isn't camping, this is glamping. Rustic luxury awaits with daily housekeeping, wood-burning stoves, king-sized beds and optional en-suite bathrooms. Glamorous camping, glamping, is waiting for you. Are you ready?
ROAD TRIPS
How about a road trip? Imagine having a custom itinerary made with you in mind. You tell us where you want to start and where you want to end, and we will show you the beauty along the way. If you aren't sure where to start, we have that covered! We can show you the True Spirit of the West starting in Colorado at the Ritz-Carlton Bachelor Gulch where you can submerge yourself in the beauty and serenity of the mountains, complete with abundant outdoor adventure. Then off to Saratoga, Wyoming, to Brush Creek Ranch for an all-inclusive stay at a luxury dude ranch. Yes, it is possible to incorporate luxury in a dude ranch. Don't believe us? Pack your bags and start your engines!
"What about wine country?" Glad you asked! As Virtuoso Travel Advisors, not only can we get you to wine country, we can get you amazing exclusive amenities as clients of Live Well, Travel Often. We have a variety of properties to choose from, each as exquisite as the next. Some wine, a glorious spa treatment, a dip in the pool, and private bungalows are just a few of the options waiting for you in Napa Valley.
WHAT ELSE? More Domestic Adventures
Family, Fur Baby and Fall Friendly Road Trip from Florida to Maine? Got you covered!
Ski trips? Yup!
Theme parks? Coming right up!
All-inclusive family getaways? Absolutely!
Staycation? Without a doubt! You tell us where you live and we will design your adventure!
Custom experiences for the curious traveler – that's our expertise.