This portion of the Caribbean, known globally for its stunning landscapes and vibrant culture, also stands as an exciting choice for pre-nuptial celebrations – aka a Bachelorette Party in Puerto RIco. When it comes to memorable bachelorette parties, Puerto Rico remains largely under-rated, but shouldn't be overlooked. It's ideal location, stunning panoramic views, coupled with its diverse culinary choices and fun-filled activities are just a few factors that contribute to its appeal.
But before you go any further, your fist best step in planning a destination bachelorette party in Puerto Rico is to give us a call, so we can start planning!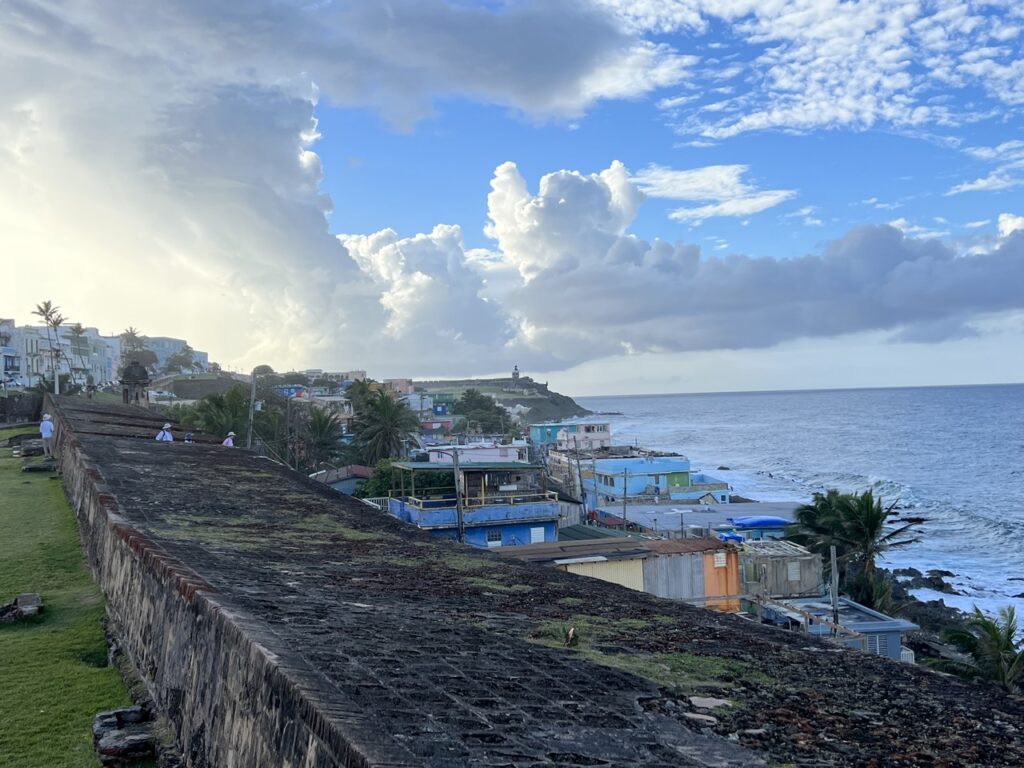 The Allure of Puerto Rico
In this Caribbean archipelago, one can expect to encounter a diverse array of sightseeing attractions. Starting from the UNESCO World Heritage site of Old San Juan, infused with history and culture with its colorful colonial buildings and cobblestone streets, to the beauty of El Yunque National Forest, a tropical rainforest boasting a wide array of unique plant and animal species, and Vieques Bioluminescent Bay, Puerto Rico offers a rich sensory experience. The island's gastronomy, a mix of Spanish, Indigenous and African flavors, also warrants a worthy mention, as does its all-year-round comfortable climate.
Get more when you travel with us!
Be our VIP! We will share our insider knowledge, our personalized travel recommendations and get you all the perks!
Book now!
Why Choose Puerto Rico for a Bachelorette Party
Combining relaxation and adventure in equal measure, Puerto Rico caters to various preferences, ensuring an unforgettable bachelorette party experience. The island's sandy beaches provide the perfect backdrop for relaxation, sunbathing, and beachfront cocktails while its buzzing nightlife scene which includes lively bars, clubs, and music venues assures endless entertainment. Adventure-seekers would not be left out either. With activities like ziplining, hiking, and surfing readily available, revelers are assured a fun-filled and exhilarating experience. For a more relaxed outing, a rejuvenating day at the spa or unique shopping experiences in its bustling markets and boutiques could be opted for. To top it all, the friendly locals and the warm hospitality they extend, amplifies the overall enchantment of the archipelago.
Puerto Rico's Exhilarating Nightlife
A trip to this Caribbean gem is incomplete without immersing oneself in its vibrant nightlife. Illuminated streets, pulsating music, and culturally rich experiences define Puerto Rico's nocturnal charm, inviting exploration and celebration. Connoisseurs of Latin dance and music can salsa their way into the night in this beautiful locale while those with an affinity for culinary delights can indulge in exquisite dining options rustled up by some of the finest international chefs. Eclectic, exciting, and enticing, the nightlife in Puerto Rico is an unforgettable blend of local traditions and global trends.
Exclusive Nightclubs and Bars in San Juan
The pulsating heart of Puerto Rico's nightlife scene, San Juan, is a symphony of exclusive clubs, lively bars, and high-end casinos. From elegant rooftop lounges offering breathtaking views to lively dance clubs echoing with Latin rhythms, there's something to match everyone's taste. The coveted 'La Placita' is a bustling hub of diverse culinary and entertainment options, popular among residents and tourists alike. An evening spent at one of the city's oceanfront rum bars can be a fine way to embrace the local spirit while reveling in the cool Caribbean breeze. Piatini's, a vibrant nightspot favored by many, delivers a heady mix of excellent cocktails, foot-tapping beats, and a stylish crowd.
Unique Night Experiences Outside the City
While the energy of urban nightlife has its allure, Puerto Rico's offerings aren't limited to its cityscapes. The islands home to some of the world's few bioluminescent bays that shimmer magically under the moonlight, creating an otherworldly ambiance that presents an excellent opportunity for night kayaking. Then there's the Vejigante mask making workshops, a demonstration of Puerto Rico's unique cultural tradition, that continues into the late hours of the evening. And if the blanket of pitch black sky filled with stars fascinates you, observe the celestial wonder through the observatory located in Arecibo, which offers night-time viewings. Thus, night owl or not, the nocturnal charisma of Puerto Rico promises an exhilarating experience for everyone.
Daytime Activities for an Unforgettable Bachelorette Party
If you're tasked with planning a memorable daytime bachelorette party, consider engaging activities that suit your bride-to-be's taste. From beach and water sports to exploring natural beauty, and indulging in a shopping and spa experience, the bachelorette party can provide non-stop fun and unforgettable memories. Drawing upon the group's unique interests, you can craft an itinerary guaranteed to honor the bride's transition from solo living to married life.
Beach and Water Sports Activities
Start the day's festivities at one of Puerto Rico's sunny beaches, excellent for a bachelorette party. Unwind on the idyllic sands, or indulge in thrilling water sports for some adrenaline-pumping action. Water-based activities like snorkeling, surfing, jet skiing, or a leisure sail on an extravagant yacht, can animate the celebration. If the bridal party possesses an adventurous spirit, experiencing the underwater life through a scuba diving session makes for an enchanting encounter.
Exploring the Natural Beauty of Puerto Rico
Bachelorette tourism isn't merely about the beach and water sports; you can partake in the island's breathtaking natural beauty. Traversing the enchanting wonders of El Yunque National Rainforest, one of Puerto Rico's gems, can satisfy the group's thirst for adventure. This nature reserve offers hiking trails and a chance to witness exotic wildlife up-close. Exploring the luminous bioluminescent bay under the moonlight is an unforgettable venture that magnifies the island's enchanting beauty and can serve as a perfect backdrop for group photos.
Shopping and Spa Experience in Puerto Rico
In addition to the beach and outdoor adventures, Puerto Rico offers an extravagant shopping and spa experience, which can provide a perfect unwinding session. The high-end fashion boutiques and independent designer outlets in Old San Juan offer a retail experience to delight the fashion-forward bride. Post-shopping, the bridal crew can pamper themselves with a relaxing spa retreat, with an array of treatments like massages, facials, and body wraps inspired by Puerto Rico's indigenous traditions. This rejuvenating experience can serve as the perfect wrap to the daytime bachelorette party before they gear up for the night's festivities.
Cultural Attractions in Puerto Rico
The enchanting island of Puerto Rico boasts a rich history and vibrant culture that never cease to amaze visitors. Exotic beaches aside, this Caribbean gem has an opulent tapestry of cultures derived from its Taino, Spanish, and African roots, offering a wealth of remarkable cultural attractions. Ancient architectural marvels stand in harmony with lively music and art scenes, intriguing historical sites, museums, and an indulgent culinary landscape, creating a unique blend of traditions and experiences that truly identify Puerto Rican culture.
Historical Sites and Museums
Diving deep into the heart of Puerto Rico's enthralling history, illustrious landmarks and fascinating museums create a colorful palette of exploration opportunities. San Juan, the island's charming capital, is home to El Morro, a sixteenth-century Spanish fort offering panoramic ocean views and intriguing glimpses into the past. Nearby, San Cristobal Castle's formidable ramparts narrate tales of ancient defense techniques against invading armies. Additionally, the Bacardi Rum Distillery provides a unique journey through the legacy and craft of one of the world's most famous rum brands. In terms of museums, the Museo de Arte de Puerto Rico in Santurce, and the Ponce Museum of Art, which houses a stunning collection of European and Latin American art, are absolute must-visits.
Local Cuisine and Dining Experiences
Yet, no exploration of Puerto Rican culture is complete without a deep dive into its culinary landscape. Redolent with flavors influenced by a blend of Taino, Spanish, and African cuisines, Puerto Rican food is an adventure for your taste buds. Must-try dishes include Mofongo, a tantalizing composition of mashed fried plantains often filled with meats or seafood, and Lechón Asado, a seasoned, spit-roasted pork that's a widespread favorite. Food markets such as La Placita de Santurce offer a vista into the locals' food scene, while gourmet restaurants like Marmalade in San Juan present Puerto Rican cuisine with a modern, creative twist. The island's passion for food extends to coffee and rum, with numerous coffee plantations offering tours and tastings and rum distilleries like Ron del Barrilito inviting visitors to learn about their centuries-old rum production methods.
Luxury Accommodations Fit for a Bride-to-be
When it comes to securing the perfect setting for a bachelorette getaway or pre-wedding celebrations, luxury is the name of the game. A bridal party requires nothing but the crème de la crème; carefully curated surroundings that ooze opulence, offer unparalleled comfort and cater to every fancy the bride-to-be may have on her special occasion. This could encompass anything from marble-laden bathrooms to silken linens, private pools, and a personal butler service. No request is too grand in the world of luxury hospitality. Ranging from glorious hotels to stunning private villines, Puerto Rico boasts an array of such elite accommodations that are ready to make any soon-to-be bride's dream a reality.
Top Resorts and Hotels in Puerto Rico
Puerto Rico, fondly known as the Island of Enchantment, is home to some truly magnificent resorts and hotels that offer an ideal blend of opulence, tranquillity, and breathtaking views. Exceptionally elegant solutions like Dorado Beach, a Ritz-Carlton Reserve, perfectly encapsulate what high-end hospitality has to offer with its sprawling seaside estates, private butler service and a sun-drenched landscape. Condado Vanderbilt Hotel only adds to the allure of Puerto Rico's luxury scene with their one-of-a-kind suites ensuring every guest enjoys an intimate and personalized experience. Further on the list, The St. Regis Bahia Beach Resort guarantees a sense of exclusivity and retreat with its own private paradise amidst verdant foliage, coupled with supreme services dedicated to spoiling the bride-to-be.
Planning the Perfect Bachelorette Party in Puerto Rico
It's an amazing idea to plan the perfect bachelorette party in Puerto Rico, an enchanting Caribbean gem, known for its beaches, natural beauty, and vibrant nightlife. This tropical paradise offers loads of leisure and fun opportunities, making it the ideal backdrop for an unforgettable pre-wedding bash. Not only have you picked an exciting destination, but the variety of activities available will sure to enrapture all party attendees.
When to Visit Puerto Rico
Timing your bachelorette extravaganza is crucial to maximize the fun and excitement. The best time to visit Puerto Rico is from mid-April to June, right after the busy winter season and just before the rainy summer. Around this time, you'll be blessed with pleasant temperatures perfect for beach fun and outdoor partying. The off-peak season also means less tourist crowd and potentially lower pricing for travel and accommodations, adding to the overall bachelorette party experience.
Creating an Itinerary
In wrapping up, the creation of lasting, indelible impressions in the enchanting land of Puerto Rico is a journey worth embarking upon. This Caribbean jewel offers a brilliant fusion of culture, history, natural beauty, and lively entertainment.  Call us today to create an amazing bachelorette itinerary in Puerto Rico!