If you're looking for the ultimate luxury experience in Paris, look no further. We've compiled a list of the top luxury hotels in Paris that will leave you in awe. From stunning views of the Eiffel Tower to impeccable service and world-class amenities, these hotels are sure to exceed your expectations and make your stay in Paris truly unforgettable.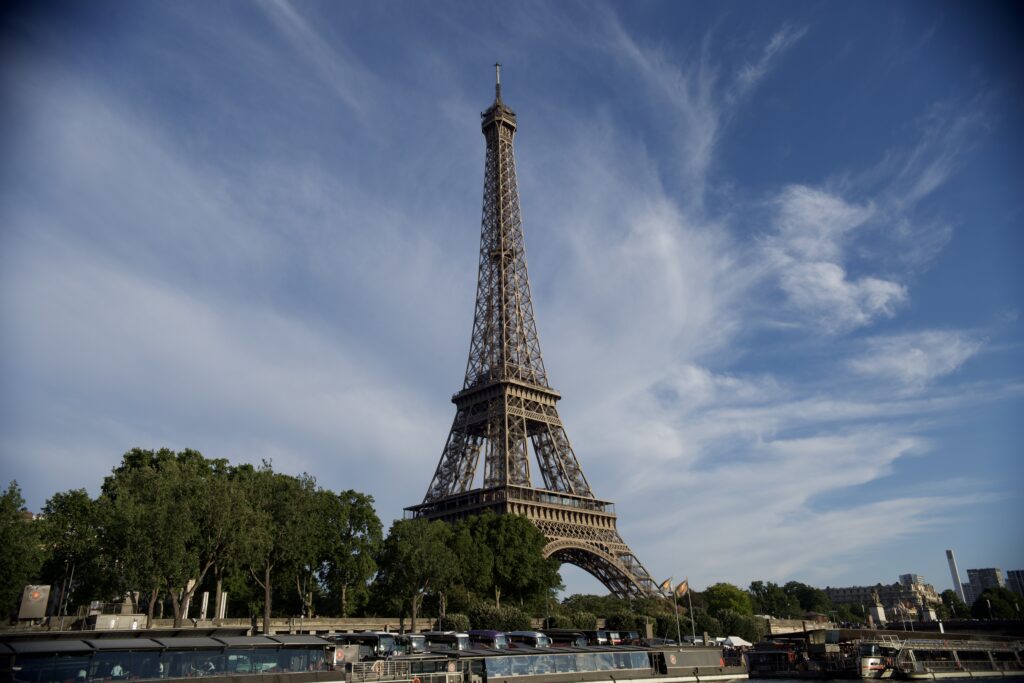 The Ritz Paris
Experience the epitome of opulence at the Ritz Paris, an iconic 5-star landmark that has been radiating elegance and sophistication since its inception in 1898. Nestled in the vibrant heart of the city, this prestigious hotel promises a truly unparalleled Parisian experience. Indulge in the luxury of its chic rooms and suites, savour the exquisite French cuisine at its Michelin-starred restaurants, or pamper yourself at the world-class Ritz Club Spa. From sipping classic cocktails at the legendary Hemingway Bar, enjoying a gourmet banquet at L'Espadon, to unwinding amidst the tranquil beauty of its manicured gardens, the Ritz Paris ensures every moment is steeped in grandeur.
Four Seasons Hotel George V
Immerse yourself in the pinnacle of luxury and elegance at the iconic Four Seasons Hotel George V in Paris. This prestigious, five-star hotel, nestled just a stone's throw from the illustrious Champs-Elysées, is renowned for its meticulous service and exceptional hospitality. The accommodation encompasses opulently adorned rooms and suites, each exuding a unique fusion of timeless elegance and contemporary opulence.
Indulge your senses in gastronomic delights at the hotel's trio of Michelin-starred restaurants, including the famed Le Cinq. Experience unrivaled wellness at the hotel's spa and fitness center, or find tranquility in the enchanting courtyard garden. The Four Seasons Hotel George V is the epitome of Parisian prestige, promising an unforgettable sojourn in the City of Lights.
Hotel de Crillon, A Rosewood Hotel
Experience the grandeur and elegance at the Hotel de Crillon, a prestigious symbol of French elegance nestled in the heart of Paris. This luxurious establishment, steeped in heritage, offers an unforgettable blend of classic sophistication and modern opulence. Each room and suite is sumptuously appointed, showcasing a unique fusion of 18th-century charm and contemporary comforts.
Indulge your senses in the exquisite flavors of gourmet dining at L'Ecrin, our Michelin-star restaurant, or surrender to tranquility at our lavish spa, an oasis of luxury lifestyle. Located a stone's throw away from iconic landmarks, including the Louvre Museum and the fashionable Champs-Elysées, Hotel de Crillon offers a deluxe Parisian experience with a view that leaves an everlasting impression.
From the moment their concierge greets you, to the extravagance of their champagne bar, the opulence of their gold-leaf adorned rooms and the haute-cuisine served at your convenience with room service, the Hotel de Crillon, a landmark of prestige and tradition, ensures an exclusive and luxurious stay in the city-center of Paris.
Shangri-La Hotel Paris
Experience the luxury and elegance of Paris at the prestigious Shangri-La Hotel. Nestled in the heart of the city's esteemed 16th arrondissement, this opulent accommodation offers breathtaking views of iconic landmarks such as the Eiffel Tower and the tranquil River Seine. Each meticulously designed room and suite showcases a harmonious blend of classic French elegance and contemporary sophistication, offering an unparalleled level of comfort and style.
Indulge in a gourmet culinary journey at the hotel's Michelin-starred restaurant, L'Abeille, where exquisite cuisine and impeccable service are the norm. For relaxation and wellness, retreat to the soothing confines of the hotel's spa, a sanctuary of tranquility and rejuvenation.
From the professional concierge and valet services to the exclusive amenities, every aspect of your stay at the Shangri-La Hotel Paris exudes extravagance and opulence. Whether you're in the city for leisure or business, celebrating a special occasion or simply seeking a memorable getaway, your experience at this Parisian haven of luxury will be nothing short of extraordinary.
Sofitel Paris Le Faubourg
Experience the epitome of luxury and French sophistication at the Sofitel Paris Le Faubourg, an exquisite gem nestled in the heart of Paris, mere steps from the iconic Champs-Élysées. This AccorHotels property, an embodiment of hospitality excellence, radiates an elegant blend of modern design and classic Parisian charm. Each of their distinctive rooms and suites are thoughtfully appointed with lavish furnishings and contemporary amenities, including Nespresso coffee machines and a well-stocked minibar.
Indulge in an exceptional dining experience at the Michelin-star restaurant, a testament to the finest gastronomy Paris has to offer. Alternatively, enjoy the convenience of in-room dining and savor a glass of fine wine or champagne in the comfort of your room.
The Dior Institut wellness spa and state-of-the-art fitness center offer a sanctuary of relaxation and rejuvenation. The dedicated concierge team and impeccable housekeeping service ensure a seamless and luxurious stay. With its prime location, the Sofitel Paris Le Faubourg is the perfect choice for those seeking to experience the allure of Paris, from its vibrant nightlife to its high-fashion boutique scene.
Benefit from their comprehensive services such as valet parking, laundry service, and pet-friendly options. Stay connected with high-speed WIFI and take advantage of their business center and conference rooms. Make your reservation today and prepare to immerse yourself in the elegance of Sofitel Paris Le Faubourg.
Ready to stay in one of these Luxury Hotels in Paris?
Call your Live Well, Travel Often advisor today to book your luxurious stay in Paris.  As a VIP client of Live Well, Travel Often we can offer you exclusive amenities* such as:
Upgrade on arrival, subject to availability
Daily Breakfast Credit for up to two guests per bedroom
$100 USD Hotel credit to be used during stay
Early Check-In / Late Check-Out, subject to availability
Complimentary Wi-Fi
*amenities may vary by property and are subject to change.