Indulge in the ultimate luxury experience at our handpicked selection of luxury hotels in Washington DC. Immerse yourself in the perfect combination of elegance, sophistication, and comfort, all located in the heart of the nation's capital. Whether you're visiting for business or pleasure, these hotels offer unparalleled service and amenities to ensure a truly unforgettable stay.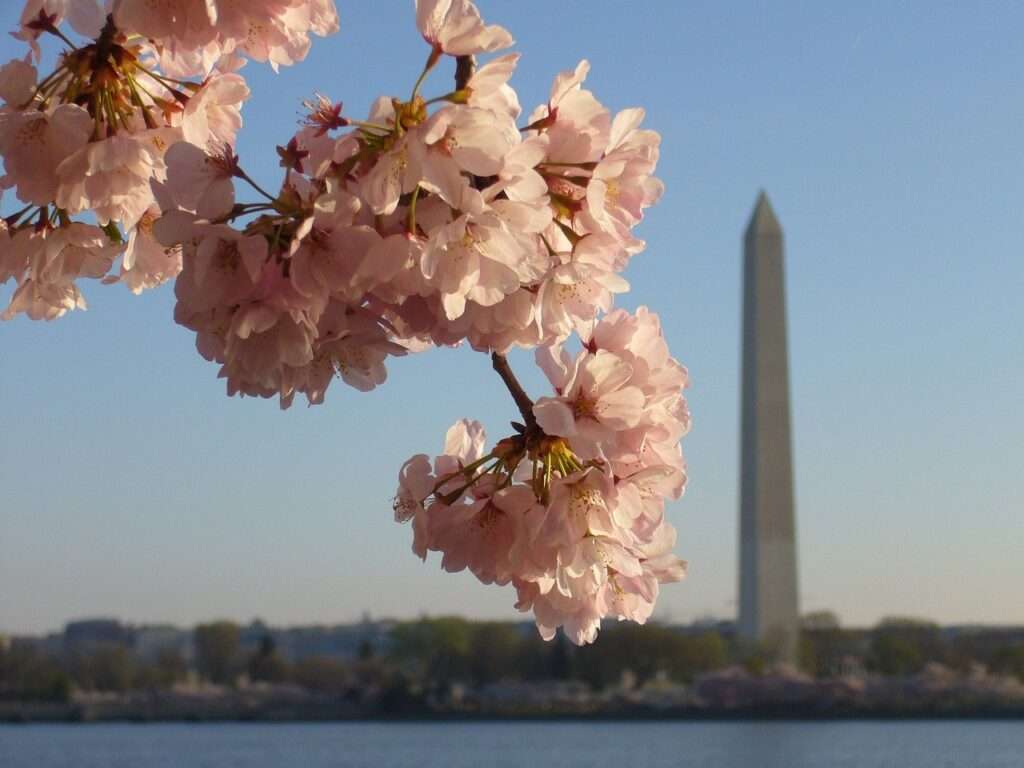 The Ritz-Carlton, Washington DC: Indulge in luxury at this iconic hotel, known for its impeccable service and elegant accommodations.
The Ritz-Carlton, nestled in the heart of Washington DC, signifies the pinnacle of opulence and sophistication. This landmark hotel is renowned for its flawless service and deluxe accommodations, providing an experience that's truly memorable. From the instant you enter the majestic lobby, a warm welcome and unrivalled service await you. Deluxe rooms and hotel suites are exquisitely adorned with lavish furnishings and cutting-edge conveniences, guaranteeing a serene and restful retreat. Savor the hotel's international gourmet dining, such as the Michelin-starred restaurant, and luxuriate in the high-end spa. Irrespective of your purpose of visit, be it business or leisure, The Ritz-Carlton, Washington DC stands as an ideal selection for an ultra-luxurious stay.
The Hay-Adams: Located just steps away from the White House, this historic hotel offers stunning views of the city and luxurious amenities.
Experience the historic charm of Washington DC by staying at the iconic Hay-Adams Hotel, a stone's throw away from the White House with breathtaking views of the cityscape. Esteemed by A-list celebrities, diplomats, and even presidents for over a hundred years, this hotel offers luxury amenities and exclusive service to its patrons. The deluxe rooms and suites are adorned with timeless decor and equipped with contemporary conveniences for a relaxed stay. Gourmet dining is offered at the in-house restaurant, while a rooftop bar presents a panoramic view of the city. Choose Hay-Adams for an unmatched, high-end stay in Washington DC.
The St. Regis Washington DC: Experience timeless elegance at this prestigious hotel, featuring opulent rooms, a world-class spa, and exquisite dining options.
Experience the epitome of elegance and sophistication at the St. Regis Washington DC, an esteemed hotel nestled in the heart of the capital. The deluxe rooms boast a timeless design, accented with lavish furnishings and equipped with an array of luxury amenities for a pleasurable stay. The hotel also prides itself on its world-renowned spa, offering guests a sanctuary for relaxation and restoration. Indulge in gourmet dining at the St. Regis, where a medley of culinary masterpieces awaits. Whether it's an intimate escape or a high-end business excursion, the St. Regis Washington DC serves as the ideal destination for those in pursuit of pure luxury in the vicinity of important landmarks.
The Jefferson: Immerse yourself in the rich history of Washington DC at this boutique hotel, known for its luxurious rooms and personalized service.
The Jefferson is a boutique hotel in Washington DC that offers a unique and immersive experience for guests. The hotel is known for its luxurious rooms, each designed with attention to detail and featuring elegant furnishings. Guests can expect personalized service and a warm, welcoming atmosphere throughout their stay. The Jefferson also boasts a rich history, with its location in close proximity to many of the city's iconic landmarks and attractions. Whether you're visiting for business or pleasure, The Jefferson offers a luxurious and unforgettable experience in the heart of Washington DC.
The Four Seasons Hotel Washington D.C.: Unparalleled Elegance and Refinement:
Elevating luxury to new heights, the Four Seasons Hotel Washington D.C. offers an experience tailored to the most discerning guests. With its world-class spa, Michelin-starred restaurant, and meticulously designed accommodations, including plush suites with private terraces, this exquisite landmark promises an indulgent retreat that will leave you revitalized and enchanted.
The Rosewood Washington DC: Timeless Charm with Contemporary Style
Situated in Georgetown, The Rosewood offers an intimate and refined escape from the busy city. With its charming courtyard, elegant accommodations, and personal butler service, it promises a serene haven. The sophisticated boutique hotel seamlessly combines timeless charm with contemporary style. Visitors can indulge in tailored guest services, exquisite dining at Wolfgang Puck's CUT D.C., and a range of wellness facilities, such as a spa, a fitness studio, and a rooftop infinity pool.
Let's plan your trip
There are so many more great luxury Washington DC hotel options from which to choose.  Let us work with you to find the hotel uniquely located in this city that will fit your needs for your luxury trip to Washington DC.  We will work with our valued hotel partners to upgrade your experience with early check-in, breakfast daily for two, complimentary wi-fi and more!